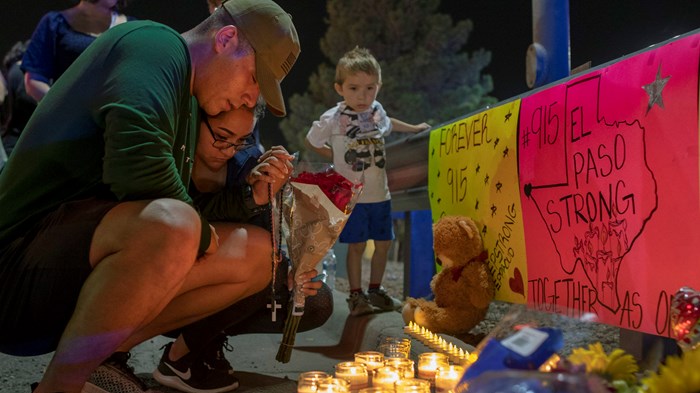 Image: Andres Leighton / AP
With two mass shootings making national news over the weekend, responses from evangelical leaders shifted from mourning the tragic events to naming the evil blamed for recent attacks.
Several pastors spoke up to decry the racism and white supremacy that, according to an online manifesto, motivated a gunman to attack a Walmart in the border city of El Paso, Texas, killing 20 people and injuring 26 more on Saturday. That night, another mass shooting took place at a bar in Dayton, Ohio, though authorities have not determined a motive.
"As president of @SWBTS, I want to be clear that we condemn in the strongest possible form any and all ideologies of racial/ethnic superiority/inferiority that fuel the kind of hate evidently motivating the #ElPaso shooter to commit such a horrific act of violence in our state," tweeted Adam Greenway, president of Southwestern Baptist Theological Seminary in Fort Worth.
Multiple Southern Baptist leaders echoed Greenway's remarks, and others—including ...
1