Could I Love My Neighbor Who Didn't Love Me?
I struggled to sows seeds of grace in my own neighborhood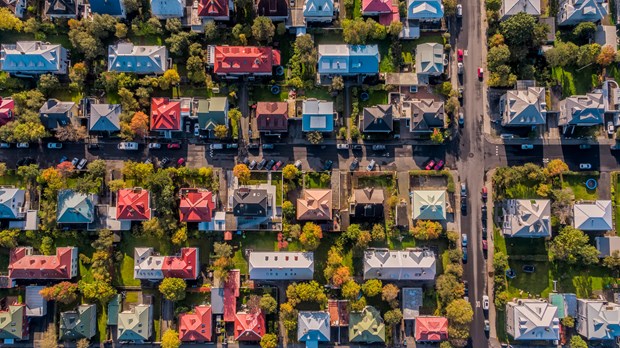 Arctic-Images/Getty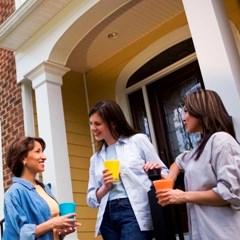 "I can handle a lot of people, but I can't handle Evangelicals." Mary grimaced as I stood next to her at our block's progressive dinner. The party made me nervous. We had just moved to the neighborhood three weeks ago. I had this slight sweating problem, and I couldn't find anything nice to wear in the packed boxes piled in the basement.
"Christian is another word for uneducated." She rolled her eyes, brought a glass of Chardonnay to her lips, and took a sip. The opportunity to meet our neighbors had seemed like a good idea. But now, standing next to Mary, I wasn't so sure. Doesn't she know that my husband is the new minister of the church on the corner?
I shifted my weight and tried to breath in a pair of jeans that probably fit last year. A glistening smile held up my face. This move was a bad idea. Mary is just saying what everyone else thinks. A man changed the subject, and I ignored the urge to kiss him on the cheek. The rest of the evening I kept finding myself sitting in the corner thinking about Mary. She must be "bad soil." I did my best to avoid her.
Three years later, God called me out on my attitude and avoidance of Mary. Unfortunately, I acted like her idea of a stereotypical Christian before I repented of my sin.
I was watching my four-year-old daughter, Polly, tickle Lilly, my friend Stacy's baby, as she and I chatted outside my house. Walking on the other side of the street, Mary saw Stacy and started flapping her arms in our direction, like she was an air traffic controller. She looked both ways and crossed the street. My heart rate quickened.
"Hi, Stacy! I heard you put your house up for sale?"
"Yes, actually, it sold already."
"That's our neighborhood for you. Everyone wants to live here." A smile rolled across Mary's face. Her husband participated in the neighborhood association.
"And how is Lilly today? Hi, Lilly. Hi!" Mary oozed over Stacy's baby. My daughter, Polly, noticed and came close.
"This is Polly," I offered.
"Hello, Polly," Mary allowed. And then she picked up Lilly and practically put her to her breast. Polly fixed her eyes on Lilly basking in Mary's attention. Why the cold shoulder to Polly? Was it because of her four- year-old affiliation with Evangelicalism? Because I have to say, the verdict is out on that kid. She steals chips off my plate at lunch.
I scooped up Polly and showered her with kisses.
"You've been great neighbors! All the best to you!" Mary gushed to Stacy as she handed Lilly back. She waved an arm at me and darted away, her pink track suit akin to a bubble forced down the street by the wind.