Female Insights into the Christmas Story
Women bring unique perspectives when they teach the Word of God.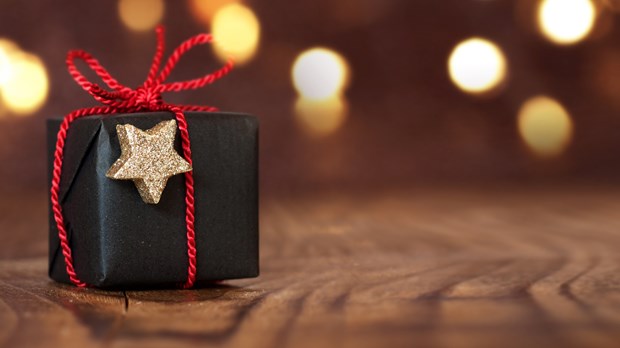 Shortly after I started my first job as a pastor, I was given the opportunity to be one of the first women in our church to preach in our Sunday services. To say I was intimidated by the thought of preaching in front of the entire congregation would be an understatement—I was terrified.
After preaching that first fateful Sunday morning, I was pleasantly surprised when a man from the congregation came up to me after church to thank me for my sermon. During our conversation, he mentioned how much he appreciated the many sports analogies I used, you know, considering I was a woman.
Now, I happen to be a woman who thoroughly enjoys sports. I have been an athlete all my life, so it's not surprising that I would make sports references in a sermon. I couldn't help but wonder, however, if part of me defaulted to some of the typical male-focused analogies I'd been privy to over the years. Was I using more masculine examples as a way of subconsciously compensating for my femaleness?
After sharing the situation with a mentor, she encouraged me to pay attention to the unique insights that came to me when I studied the Bible. She challenged me to look for opportunities to freely discuss what I was learning from Scripture from my perspective—one made unique by my experiences as a woman, a mother, an athlete, and more.
A Second Chance
Sure enough, that chance came a few months later just after returning from maternity leave with my first child. I was asked to teach on Luke 1:39–44, the story of Mary going to visit Elizabeth while they were pregnant. While I prepared for the sermon, I was amazed at how differently I read the passage after experiencing pregnancy and childbirth myself. So many things jumped out at me that I had never noticed before.
I had a new understanding, for instance, of what Elizabeth must have experienced when she felt her unborn child leap for joy within her womb. Being in her sixth month of pregnancy, this could have been one of the first times she felt her little miracle baby move. I saw such humility and selflessness in Elizabeth—how she could celebrate the new life developing in her young cousin after years of her own unexplained infertility.
For the first time, I picked up on the underlying fears and anxieties that would have likely accompanied both women in such vulnerable positions—Elizabeth dealing with a pregnancy at an advanced age, and Mary as an unwed mother.
In the past, I would have shied away from sharing these aspects of the text out of fear I would come across as "too feminine" or that the men in the audience wouldn't be able to relate. Instead, I allowed myself to share these new insights, as well as my own similar experiences with vulnerability and motherhood, in my teaching of the passage.
Between services that Sunday, I was stopped by an older man from our congregation who happened to be a retired pastor. He told me that in his 40 years of ministry he had never heard that passage taught from the perspective of a woman. He said the experiences I shared allowed him to learn something new from this passage for the first time in decades. I was blown away and humbled that such an experienced preacher was able to learn something new from my simple little sermon. His comments reinforced that we, as women, do have something unique, valuable, and important to bring to the table when we are given the chance to teach the word of God.
Opportunities in Our Paths
It isn't always easy to study and teach the Word of God, especially if we haven't had much training or experience. It can feel intimidating if we're part of churches where men have traditionally taken on most of the teaching responsibilities. I was certainly unsure of what would happen if I allowed my female perspective and insight from Scripture to influence my teaching.
For those of us who feel a calling to study and teach others the Word of God, I have found it really is all about being willing to be honest whenever we are presented with opportunity. Not all of us are called to preach in front of a congregation or teach a Bible class at our church, however, God asks that we be open-minded and obedient when he places those opportunities in our lives.
For me, I first started slowly responding to this calling while leading a small group for freshmen girls at our church. I would spend hours poring over the passage for the week. I would research the historical context, confer with commentaries, and formulate questions on what I thought would be applicable for the age and stage of the girls in my group based on my own life experiences.
Even though these girls would have been content discussing Taylor Swift's latest love life drama during our weekly meetings, I saw their eyes opening to new perspectives on well-known Bible passages. We studied the lives of Ruth and Esther and talked in-depth about what these women's lives can teach us about the character of God and his reflection found within each one of us.
Say Yes to the Opportunity
I have a friend who is a stay-at-home mom. She felt a calling on her life to grow in the area of studying and teaching the Bible, but had no idea what that could look like for her in her current life stage. She had recently joined a local Mom's Club and met a few moms who had questions about faith, but were hesitant to attend a church service with little ones in tow. She recognized this as an opportunity to be obedient to God's calling on her life, and started a small kid-friendly Bible study in her home for these seeking women.
I've had the privilege of attending a few of these Bible studies, and they're always packed. She clearly does her homework in preparation each week, and I am always impressed with her ability to balance her one-year-old son on her lap while speaking relevant and practical truth to these women. It is inspiring to see her using her gifts to help encourage and bring hope to these searching women simply because she was open and responsive to the opportunity that was presented.
I love witnessing the ways that God gives us all these opportunities to share and teach others about his Word in our own unique life circumstances. There is no requirement for us to sound exactly like our childhood pastor or favorite Bible teacher. It doesn't matter whether we are sharing God's truth with one other person in a coffee shop or to a packed auditorium.
What is important is that we realize God has given each of us a distinct voice and a unique story to tell. Imagine what would happen if we started stepping into these roles with excitement and anticipation for what God will do when we are willing to be obedient wherever he has placed us.
Jessica Charney is a wife, mother, pastor, and teacher. She lives with her husband and daughter in Sacramento, California, where she also serves as an adjunct professor for William Jessup University. You can learn more about Jessica by visiting jessicacharney.com.