The Surprising Reason Women Go to Seminary
And what it can teach churches about discipling women.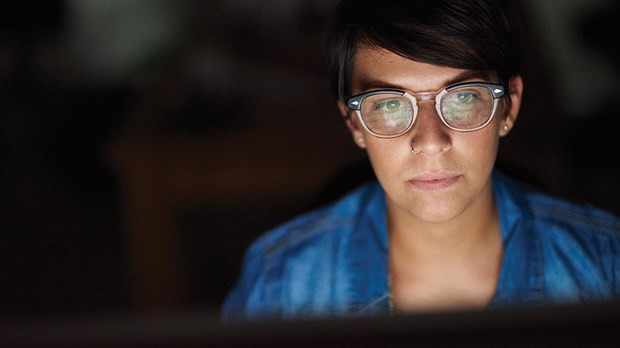 I grew up in a church with an abundance of female role models, and I enjoyed the support of two enthusiastic parents. They spotted my gifts early, and helped name my calling. When I decided to attend seminary, no one was more excited than they were, and nothing about this path seemed unusual to me.
In reality, it was.
Not many women go to seminary, and even fewer seek the M.Div., a degree designed specifically to equip students for ministry. According to the Association of Theological Schools, women constituted roughly 28 percent of M.Div. students enrolled during the 2015-2016 calendar year. That number has seen a slight downward trend over the last 10 years (when it stood at about 30 percent), and at evangelical seminaries, the percentage is even lower (21 percent).
During my doctoral research, I interviewed women at three evangelical seminaries, where the percentages of women enrolled in the M.Div. program ranged from 7.8 percent to 15.4 percent. With so few women attending seminary, I wanted to find out what motivated and empowered them, when few of their peers chose the same path. To answer this question, I asked them to tell me their stories. I hoped to discover patterns which might help church leaders identify the gifts of women and cultivate their callings accordingly. I did—and while some patterns confirmed what I expected, others were surprising.
The top three reasons women chose seminary were a powerful sense of God's calling, a ministry experience that confirmed their call, and a supportive family or church that affirmed their gifts. These women were not always confident. More often they were confused. Their calling didn't make sense to them. They wondered if they were being selfish by paying for an education that might not yield a job. I heard "Jonah" stories of women who spent years running from God's calling, and I heard "Abraham" stories of women who obeyed and went, even though they didn't know where they were going (Heb. 11:8). In the end, though, a strong sense of calling and support moved them to defy the statistics.
Beyond these three reasons, however, there was one motivation I didn't expect. One of the main reasons women go to seminary is the education itself. Christian women want to study the Bible, learn the languages, and better understand theology.
I know this shouldn't be surprising. Of course seminary students want to study the Bible. This motivation is normal and good for any Christian called to ministry. Yet, rigorous study of the Bible is not something we always associate with evangelical women. I know many women who confess to being intimidated by theology. Their feelings are often fueled by the type of resources aimed at Christian women, which can lean more toward self-help than deep scriptural study. There is a trend in women's ministry to be light on theology and biblical exegesis.