The Surprising Reason Women Go to Seminary
And what it can teach churches about discipling women.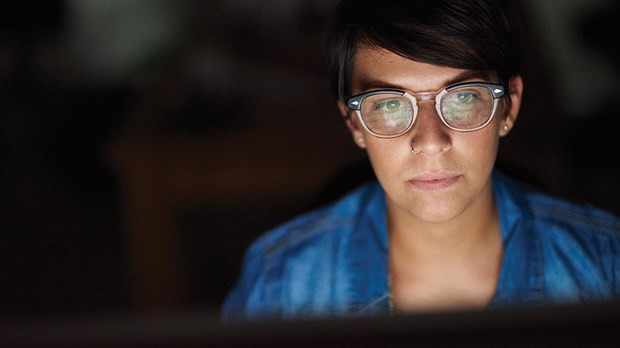 I grew up in a church with an abundance of female role models, and I enjoyed the support of two enthusiastic parents. They spotted my gifts early, and helped name my calling. When I decided to attend seminary, no one was more excited than they were, and nothing about this path seemed unusual to me.
In reality, it was.
Not many women go to seminary, and even fewer seek the M.Div., a degree designed specifically to equip students for ministry. According to the Association of Theological Schools, women constituted roughly 28 percent of M.Div. students enrolled during the 2015-2016 calendar year. That number has seen a slight downward trend over the last 10 years (when it stood at about 30 percent), and at evangelical seminaries, the percentage is even lower (21 percent).
During my doctoral research, I interviewed women at three evangelical seminaries, where the percentages of women enrolled in the M.Div. program ranged from 7.8 percent to 15.4 percent. With so few women attending seminary, I wanted to find out what motivated and empowered them, when few of their peers chose the same path. To answer this question, I asked them to tell me their stories. I hoped to discover patterns which might help church leaders identify the gifts of women and cultivate their callings accordingly. I did—and while some patterns confirmed what I expected, others were surprising.
The top three reasons women chose seminary were a powerful sense of God's calling, a ministry experience that confirmed their call, and a supportive family or church that affirmed their gifts. These women were not always confident. More often they were confused. Their calling didn't make sense to them. They wondered if they were being selfish by paying for an education that might not yield a job. I heard "Jonah" stories of women who spent years running from God's calling, and I heard "Abraham" stories of women who obeyed and went, even though they didn't know where they were going (Heb. 11:8). In the end, though, a strong sense of calling and support moved them to defy the statistics.
Beyond these three reasons, however, there was one motivation I didn't expect. One of the main reasons women go to seminary is the education itself. Christian women want to study the Bible, learn the languages, and better understand theology.
I know this shouldn't be surprising. Of course seminary students want to study the Bible. This motivation is normal and good for any Christian called to ministry. Yet, rigorous study of the Bible is not something we always associate with evangelical women. I know many women who confess to being intimidated by theology. Their feelings are often fueled by the type of resources aimed at Christian women, which can lean more toward self-help than deep scriptural study. There is a trend in women's ministry to be light on theology and biblical exegesis.
As a result, there is a common assumption about what Christian women want. That assumption is precisely why evangelical women are going to seminary. Many of the women I interviewed saw a need. They craved deeper teachings for themselves, and they also wanted to help provide it for others.
Craving Education
Roughly a third of the women I interviewed specifically named the academic aspect of the M.Div. as a motivation for their enrollment. For these women, seminary wasn't just about getting the degree and going into ministry—they wanted to know Scripture on a deeper level. Nearly all of the women had enrolled in seminary in order to "get equipped," but they also "loved studying the Bible," and some were especially excited to learn the languages. This latter finding was unexpected, because Greek and Hebrew—basic requirements for most M.Div. degrees—can be a deterrent to potential students. Aspiring pastors and church leaders are not always keen to learn ancient languages, when their primary passion is leading people to Jesus. But I spoke with women who "fell in love with studying Greek" during their undergraduate studies, and wanted to learn more. Others viewed the original languages as a mine of undiscovered biblical treasures, and were eager to dig for new insights.
Some of the women went so far as to describe their education as a "personal retreat." Seminary had so benefitted their grasp of Scripture and the depth of their faith that one woman suggested all Christians should take seminary classes at one time or another. While I suspect seminary is too costly a "retreat" for most, this language describes the kind of passion I encountered while talking with these women. Clearly, theology is not just a male endeavor. Evangelical women want meatier teaching grounded in the Word of God, and they aren't always finding it in the resources and messages offered to them. Which leads us to their second motivation.
Filling a Need
Half of the women I interviewed identified a "need" in the church that they felt called to address. One woman worked with urban youth in her city, where she witnessed the blight of poverty and broken families, and she felt called to help. Another women sat under church teachers who, she believed, were ill-equipped for the task, so she decided to get an education of her own. One woman was disappointed by the resources available to women and women's ministries, so she hoped to contribute alternatives. One felt called to "be a witness to God being a God for Asian Americans," a message that has not always translated well across cultures. Yet another believed local churches were terribly undereducated on matters of bioethics and pro-life ideology, and wanted to change the status quo. These examples represent only a few of the unique "felt needs" described by women in my research.
One of the most interesting things about this sense of "need" is what it means for the women who discern it. While many woman in seminary experienced self-doubt and guilt, I noticed that the women motivated by a need they saw in the church were far less likely to experience angst about their calling. It was as if the urgency of the need overshadowed their fears, and alleviated them of feeling selfish. In other words, when women feel needed by the church, it encourages them to steward their gifts and serve the body of Christ with confidence.
This points to two takeaways. The first is that we in the church need to offer women solid, biblical resources, training, and education. Women want to be challenged, and they want to explore all the riches of their faith, which means we need to step up and take their training seriously. Further, we must provide opportunities for women to be able to use these skills to help others engage the Bible.
The second takeaway dovetails with the first: We must tell women we need them. Not only because we do need them, but because vocalizing that need will empower women toward leadership. Women should not feel selfish for stewarding their gifts. God gives women gifts to be used for his glory and the strengthening of the church. If women feel guilty for using their gifts, it only highlights a gap in our theology.
Although I interviewed these women for my doctoral research, the conversations were really a gift to me. In the short amount of time I spent with each woman, it was clear to me that God's hand was on them. God is raising up a generation of women who are eager to serve him and be equipped for the task—and sometimes that means attending seminary. This shouldn't be surprising, but it is exciting. God is on the move.
5 Ways Your Women's Ministry Can Help
Steer women toward Bible-centered materials written by women, such as studies by Beth Moore, Jen Wilkin, Kelly Minter, or She Reads Truth.
Train small-group leaders to study Scripture inductively (Jen Wilkin's book

Women of the Word

is a great resource.)
Invite women with theological training to come and teach to your ministry.
Invite women in your ministry to speak on specific passages of Scripture.
Encourage women to consider seminary, and, if possible, help support them financially.
Sharon Hodde Miller is a writer, speaker, pastor's wife, and mom. You can read more of her writing at SheWorships.com.