2018
What if the things that seem to get in the way of ministry actually qualify us for it?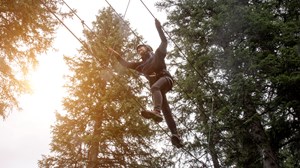 Image: WALTER ZERLA/Getty
As a college student I found myself in crisis. On the one hand, I felt an intense call to ministry—concern for the needs of the world and an indescribable pull to do something about it. At the same time I found myself in a context in which (out of an admirable desire to honor their reading of Scripture) many of my professors were actively discouraging of ministry for ...
continue reading
---
Even when you know it's time to move on, you'll likely face mixed emotions.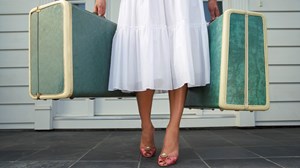 Image: Noel Hendrickson/Getty
Leaders don't always get to stay where they want; sometimes they need to go where they're called. This means that we may find ourselves leaving churches we love in order to see the plans of God unfold.
We left our local church two years ago—a church we served, led, loved, and still love. A place where we knew we were supposed to be until we no longer were. ...
continue reading
---
How could I know if ordination was the right step for me?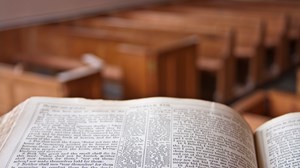 Image: trevorb687/Getty
"Just call me Dad." That was the answer I always got as a child anytime I asked my dad about his job. I knew he worked at a Christian publishing company, but I didn't really know what he did every day. "Just call me Dad" was enough to quiet my curiosity for a time. Eventually, however, I discovered there was more to him.
I'll never forget ...
continue reading
---
Learn to appreciate each other's gifts for a healthy ministry and marriage.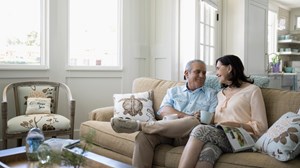 Image: Hero Images/Getty
Marriages in the body of Christ are burning to the ground—and that includes the marriages of Christian leaders. Is it hopeless? Does God have a plan for our marriages, or will the devil continue to make so many of our ministry marriages look like reality TV? Ministry marriages can survive under siege, in distress, in crisis, and under pressure when we learn to love like ...
continue reading
---
God may not be interested in satisfying every one of our desires.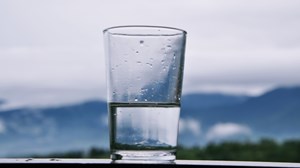 Image: Fidelis Simanjuntak/Getty
I was away from home with my husband and children, celebrating Christmas with extended family. Before the big family gathering on Christmas Eve, we attended an area church service. The focus of the service was on the ways Jesus' birth had disrupted the lives of specific biblical people, Mary and Joseph among them. One common element in their stories stood out—Jesus' ...
continue reading
---
Singles need space for grieving and celebration—and the church can offer both.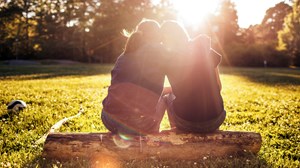 Image: Maskot/Getty
One of the most popular topics on WomenLeaders.com in the past year has been singleness, so we sat down with Joy Beth Smith, author of Party of One (Thomas Nelson, 2018) to learn how the church can better serve singles, and how her research applies to single women in ministry. —Amy Jackson
WomenLeaders.com: Who did you write this book for?
Joy Beth Smith: The book is written ...
continue reading
---
This simple meditative prayer can bring big transformation.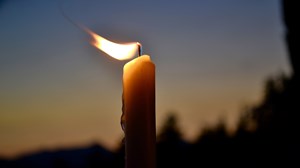 Image: Julie Doens/EyeEm/Getty
The act of breathing is an amazing and miraculous process. It is an involuntary process that our bodies engage in independently from conscious volition. Being connected to our breath is intimate; our very lives depend on breathing regularly and yet, for the most part, we often forget and disconnect from this important relationship with our bodies.
This is why mindfulness and ...
continue reading
---
How second-generation gender bias makes it difficult for women leaders to thrive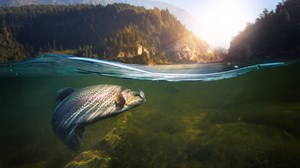 Image: mel-nik/Getty
A few years ago, my husband and I moved from Missouri to Idaho to pastor a church. Having spent approximately 48 hours of my life in the state—and only for the interview process—I fully expected Idaho to be true to the stereotype: potato fields as far the eye could see. Imagine my surprise when I discovered that while Idaho does, of course, have field upon field ...
continue reading
---
In light of #MeToo, some men are more reluctant than ever to mentor a woman.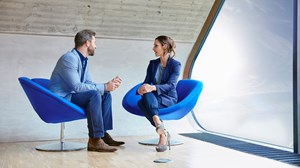 Image: Westend61/Getty
Thankfully, the #MeToo movement is pointing out the longtime abuses that powerful men have held over women. As women, we rejoice in the fact that justice is being served and look forward to a kinder future in which our dignity and safety are respected and, hopefully, even valued.
One unintended effect this movement may be having, however, is to make even good men nervous, as ...
continue reading
---
Three shifts in the way I thought about mentoring freed me.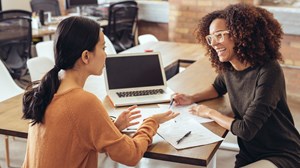 Image: Weekend Images Inc./Getty
Why does finding a mentor feel like dating? You look for someone who meets all the qualities you desire in a role model. You weigh the pros and cons of a long distance relationship over Skype and the classic coffee shop face-to-face. You wonder if the person will be into it or just say "yes" to be nice.
Then there is all the anxiety around popping the question, "Will ...
continue reading