Getting Past the Lie of Rejection
Five steps you can take to get back on track.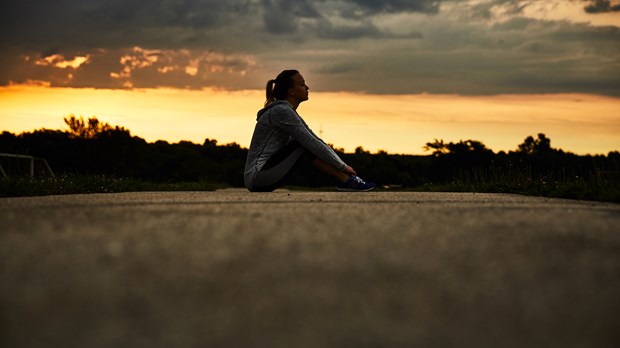 "We feel like the Holy Spirit is calling you elsewhere."
Each word pierced me like a dagger to my soul. After pouring hours, sweat, tears, and passion into a church I loved, the leadership decided I was not enough. I was not enough. Those four words penetrated my mind and colluded to form a lie that began to shade how I viewed all other circumstances. The feeling of rejection paralyzed me, preventing me from moving forward in ministry. Sitting comfortably on a back row of a worship center, unnoticed and safe in my own self-pity, seemed a more enticing option than working through my pain.
On my first Sunday attending a different church, the associate pastor introduced himself and asked me a key question: "Are you surviving or thriving this morning?" With more honesty than expected, I blurted, "I'm surviving, but I hope to thrive again someday."
The word rejection comes from a Latin word that means to be thrown back. When we experience rejection, the feeling not only stops us in our present pursuits, but it sometimes causes us to retreat from progressing because we fear future failure. In psychology, this phenomenon is called learned helplessness. We are most vulnerable at the point of rejection. We experience disapproval or repudiation, and that experience becomes a catalyst for self-defeat. I internalized the end of my tenure at the church and allowed lies of rejection to infiltrate my thoughts. Every time I started to move forward in ministry, the fear within me told me that I wasn't good enough and there was no way God could use me.
Because we live in a fallen world, rejection is a certainty, but Jesus gives us the ultimate example of how to thrive through rejection. If we look to the life of Jesus, we will notice that even the Son of God was not immune to the sting of rejection. From the onset of his ministry, Jesus encountered opposition and disbelief (Luke 4:16–29). People questioned his authority and authenticity (Mark 6:3; John 5:43; 6:64–67). He even told his disciples to expect rejection by the world (John 15:18).
In Luke 9:51–56, we see Jesus respond to rejection. As he journeyed to Jerusalem where he would face the ultimate rejection, he sends messengers to a Samaritan village to prepare for his visit. Rather than welcome Jesus, however, the people of the town rebuff his arrival. The disciples respond in anger and ask Jesus if they should call down fire from heaven to judge the town. Jesus rebukes this suggestion. Instead of vengeance, he continues forward in his mission and journeys to another village. With each rejection Jesus faced, we see him respond with movement toward his goal. Even when thwarted, Jesus remained steadfast. When asked permission to seek justice, Jesus rebukes his disciples. When taunted on the cross, he asks forgiveness of his transgressors.