Faith-Based and Secular Anti-Trafficking Organizations Have More in Common Than You Might Think
Q&A with Dr. John Frame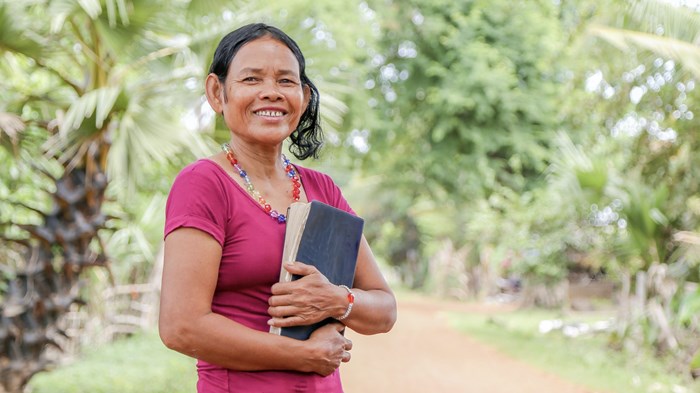 John Frame, PhD, who published a report with the Chab Dai Coalition, recently unpacked for the Better Samaritan his research on faith-based and non-faith-based organizations. Frame has researched nonprofits in Cambodia that provide services to women and children who have been (or were at risk of being) sexually exploited, trafficked, or involved in the sex trade.
This report focuses on understanding similarities and differences between Christian faith-based and non-faith-based anti-trafficking nonprofit organizations. Can you say something about their similarities?
The research for this report was based on nonprofits in Cambodia. While faith was clearly important to Christian faith-based organizations (FBOs) in the study, FBOs and non-faith-based organizations were found to be comparable in regard to most of their goals and missions. Furthermore, while FBOs had organizational motivations related to their faith, they also shared many values with non-faith-based organizations.
You've laid out in this report the value of FBOs and non-faith-based organizations understanding each other and finding common ground. What value is there in organizations partnering with each other?
Organizations implement programming they believe will be beneficial to their clients. While each organization will prioritize or do something differently, many commonalities can exist between them.
Generally, organizations have areas in which they excel, as well as areas they can probably strengthen. One of the things that is important for nonprofits—faith-based and non-faith-based alike—is to clearly know and articulate the things that make them "tick," as well as the things they do particularly well. These are likely related to their organizational mission, vision, and motivations.
Along with this, I think there is value in organizations really understanding what other organizations do well. Just like people, organizations likely have certain strengths. It makes sense, then, for them to partner with each other to maximize what they each can do, open up opportunities for what they might do better together, and, of course, learn from each other. For example, in Cambodia, you'll find an organization providing training for clients of another organization when that one doesn't offer it themselves.
Partnering with another organization that does something particularly well can, of course, be a helpful thing to do—for the people they serve, the wider community, and the organizations themselves.
Is there anything that people might find surprising about your findings?
One thing I learned was that non-faith-based organizations sometimes incorporated religious elements into their programming. Respondents from these organizations acknowledged the value of their clients engaging with religious communities, such as churches or Buddhist pagodas, and a small number mentioned the value of integrating Buddhist values and teachings into client counseling. Some invited a Buddhist monk or nun into their organizations to talk to their clients; in at least one organization, a Catholic priest was invited.
Yet, there was a clear distinction between the religious elements included in non-faith-based organizations and the ways faith was integrated into FBOs. A clear separation from religious matters was often maintained by non-faith-based organizations, though some respondents communicated that religion was important and beneficial, generally because of its ability to educate people or help them emotionally.
Non-faith-based organizations didn't want to direct the faith of their clients. However, they were open to facilitating clients' religious preferences and needs, and followed cultural-religious customs, such as visiting a Buddhist pagoda on religious holidays.
In short, some non-faith-based organizations did include limited, religious elements into their programming that were culturally relevant and aligned with the context in which they worked, given that Theravada Buddhist religious practices are integrated into the culture of Cambodia. This looked much different, though, than the holistic integration of Christian faith in the FBOs in the study.
What would you say to leaders of faith-based nonprofits who may want to share their strengths with, or otherwise reach out to, non-faith-based organizations?
I would emphasize the importance of listening and learning. When we listen, we learn. And when we learn, we may actually improve the way we, or our organizations, do things. Just like in personal relationships, I suppose that seeing past any differences and emphasizing commonalities is key to building organizational relationships. Listening and learning may also open doors for relationships to develop further and for future partnerships between organizations to be established. And that may have a lot of benefits.
John Frame is a faculty member at an online university. He is the author of Homeless at Harvard: Finding Faith and Friendship on the Streets of Harvard Square and 7 Attitudes of the Helping Heart: How to Live Out Your Faith and Care for the Poor.
The Better Samaritan is a part of CT's Blog Forum. Support the work of CT. Subscribe and get one year free.
The views of the blogger do not necessarily reflect those of Christianity Today.