What Your Church Needs to Know About Monkeypox Prevention
A Conversation with U.S. Department of Health and Human Services' Rev. Dr. Que English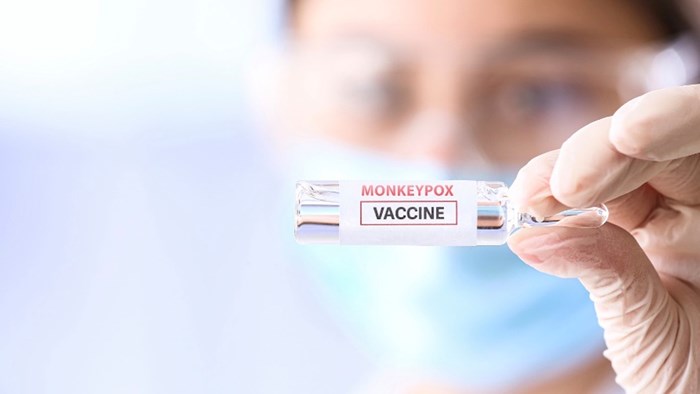 Because monkeypox was recently declared a public health emergency in the United States, numerous church leaders have reached out to us with questions about the disease.
To help church leaders and members better understand monkeypox, we interviewed Rev. Dr. Que English. Part one of our conversation follows below. Keep an eye out for part two of this helpful conversation for additional guidance on how churches can better prepare and care amidst this public health emergency.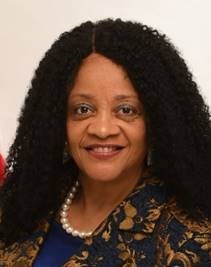 Rev. Dr. Que English serves as the Director of the Center for Faith-Based and Neighborhood Partnerships at the U.S. Department and Health and Human Services (HHS). In this role she works closely with the White House Office of Faith-based and Neighborhood Partnerships, along with the CDC and offices like the Administration for Children and Families. The HHS Center's core focus areas include addressing COVID-19, maternal health, mental health in youth, suicide prevention, and overdose prevention.
JA: What is monkeypox?
QE: Monkeypox is a rare disease caused by infection with the monkeypox virus. The monkeypox virus is part of the same family of viruses as variola virus, the virus that causes smallpox. It is not related to chickenpox. Monkeypox got its name when two outbreaks of a pox-like disease were discovered in 1958 in colonies of monkeys kept for research. The first human case of monkeypox was recorded in 1970. Prior to the 2022 outbreak, monkeypox had been reported in people in several central and western African countries.
KA: The U.S. declared monkeypox a public health emergency; what exactly does this mean?
QE: The Public Health Emergency (PHE) declaration signals that the Administration is taking the outbreak extremely seriously. We are elevating our response and hope it will encourage all Americans to take the virus seriously.
With the PHE in effect, we can coordinate more closely with states and jurisdictions to move faster and more efficiently in our response. In addition, the PHE should help elevate the need for more treatments, vaccine doses, and data to inform our understanding of how rapidly the virus has and could spread.
JA: What are the symptoms of monkeypox?
QE: Monkeypox symptoms are like smallpox symptoms, but milder, and monkeypox is rarely fatal. People with the virus will get a rash on their body and go through several stages, including scabs, before healing. Initially the rash can look like pimples or blisters and may be very painful or itchy.
Other symptoms of monkeypox can include a fever, chills, swollen lymph nodes, fatigue, muscle aches, and respiratory symptoms like a sore throat or cough. An infected individual may experience all or only a few symptoms, and some folks have flu-like symptoms before the rash.
Monkeypox symptoms usually start within 3 weeks of exposure to the virus. If someone has flu-like symptoms, they will usually develop a rash 1-4 days later. The illness typically lasts 2-4 weeks.
KA: How is monkeypox spread?
QE: It's important to know that anyone can get monkeypox and it is a public health concern for leaders of all communities. Evidence continues to indicate that the virus appears to be spreading mostly through close, physical contact with someone who has monkeypox.
It does not spread easily between people without close contact.
This direct contact can happen during intimate contact, prolonged face-to-face contact, and touching fabrics and objects that were used by a person with monkeypox and have not been disinfected, such as bedding or towels.
The Centers for Disease Control and Prevention (CDC) tells us that a pregnant person can spread the virus to their fetus through the placenta.
It is also possible for people to get monkeypox from infected animals, either by being scratched or bitten by the animal or by preparing or eating meat or using products from an infected animal.
A person with monkeypox can spread it to others from the time symptoms start until the rash has fully healed and a fresh layer of skin has formed. Scientists are still researching whether the virus can be spread when someone has no symptoms and how often monkeypox is spread through respiratory secretions.
JA: How can someone know if they have been infected with monkeypox?
QE: People who think they have monkeypox or have had close personal contact with someone who has monkeypox should visit a healthcare provider to help them decide if they need to be tested for monkeypox. If it is decided that the person should be tested, specimens will be collected and sent to a laboratory for testing. Test results are expected in 2-3 days. Test results are intended to be used in conjunction with clinical observations and epidemiological risk factors and should not be used as the sole basis of treatment or other patient management decisions.
Testing is critical to better understand how monkeypox is spreading. CDC and the Federal Drug Administration (FDA) worked with five large commercial laboratories around the country to increase monkeypox testing capacity and access in communities around the country.
KA: How do you treat the monkeypox virus?
QE: Most people who are infected with monkeypox virus recover fully without the need for any specific treatment. While the cases seen so far have not been severe, people with monkeypox can experience discomfort and pain from their rash.
There are no treatments specifically for monkeypox virus infections. However, monkeypox and smallpox viruses are genetically similar, which means that antiviral drugs and vaccines developed to protect against smallpox may be used to prevent and treat monkeypox virus infections.
A community member showing symptoms of monkeypox should talk to their healthcare provider, even if they don't think they've had contact with someone who has monkeypox.
Most people with monkeypox recover fully within 2 to 4 weeks without the need for medical treatment.
In the meantime, folks are advised to stay at home (isolate) until their monkeypox rash has healed and a new layer of skin has formed. It's also wise to stay away from other people and not share items to help prevent the spread of monkeypox. Monkeypox can also spread to animals, so staying away from pets, livestock, and other animals is important.
However, as we know, not every person has the same ability or resources to remain at home for a long period of time. Community members can visit the CDC webpage for guidance on how to prevent spreading monkeypox to others.
Jamie Aten, Ph.D. and Kent Annan, M.Div. co-direct the Humanitarian Disaster Institute at Wheaton College and are also the co-founders of Spiritual First Aid.
The Better Samaritan is a part of CT's Blog Forum. Support the work of CT. Subscribe and get one year free.
The views of the blogger do not necessarily reflect those of Christianity Today.