How Powerful Stories of Black Excellence Call All Image-Bearers to Do Better
Sheila Wise Rowe takes readers on the healing journey of becoming through the stories of a number of young, Black, and gifted men and women.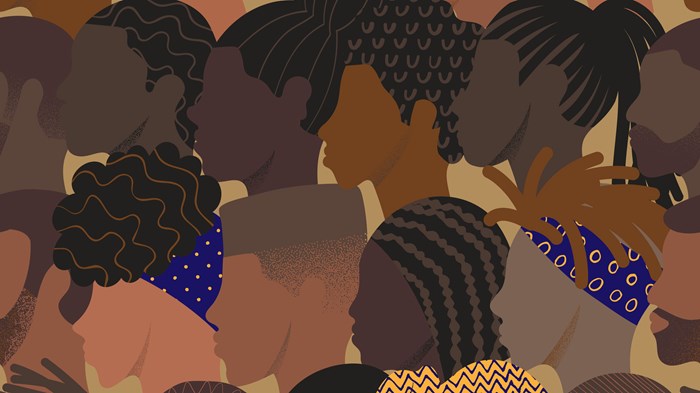 "If you don't like someone's story, write your own." - Chinua Achebe
In Nic Stone's young adult novel, Dear Martin, the protagonist, Justyce McAllister, describes his struggle at a preparatory school and life in Atlanta where he is one of the few people of color:
It's like I'm trying to climb a mountain, but I've got one fool trying to shove me down so I won't be on his level, and another fool tugging at my leg, trying to pull me to the ground he refuses to leave…I know that when I head to Yale next fall (because I AM going there), I'm gonna be paranoid about people looking at me and wondering if I'm qualified to be there.
How do I work against this, Martin? Getting real with you, I feel a little defeated. Knowing there are people who don't want me to succeed is depressing. Especially coming from two directions.
The mountain-climbing tension described here is the struggle of many young Black people today and in history. The premise of Sheila Wise Rowe's latest book, Young, Gifted, and Black, is built on this idea of rewriting our stories–of taking the journey through lament, celebration, surrender, and becoming. For those who have been ostracized, minimized, and stereotyped, this book validates the pain and grief caused by racial trauma and encourages Black men and women to work on rewriting their stories through the healing journey.
With a master's degree in counseling psychology and over twenty-five years of experience counseling abuse and trauma survivors, Sheila Wise Rowe is no stranger to walking with people towards healing.
The Tension and Struggle for Gifted, Black People.
Rowe expresses how gifted Black millenials and young adults are "at risk" but not in the usual way our society describes it. One story of a young man named Terrance in the book resonated deeply with me. In the story of his own wounds and healing journey, Rowe tells of the tension he lived in as a young Black man. She describes how he would have to diminish his brightness because otherwise "his White peers might think he was arrogant and reject him." In contrast, he would also experience situations where "a Black classmate would negatively comment about his haircut, suggest that he sounded White, or ridiculed the clothing he wore to school that day."
The Untapped Hero
Rowe refers to the idea of an "untapped hero," a term coined by author and professor Dr. Kenneth Hardy. This untapped hero is "overshadowed by stereotyping, pathologizing, demonizing, and criminalizing." There are so many young men and women like Terrance who have that untapped hero. When you are often the only person of color in a setting, and you do not fit the preconceived notions of your ethnicity, where does that untapped hero go?
Rowe expounds on various stories of grief, mother/father wounds, stress, experiences with colorism, and moral injury. Each chapter contains a narrative or two of a young, gifted Black person, including Rowe's own children, and their experiences of trauma and healing. As their healing journey is described, Rowe asks each person what they would tell their younger self. The result is insightful and inspiring as a recurring theme in each of these notes to younger selves is to "Be yourself," "Speak up," and "Do not be afraid." In rewriting our stories, Rowe pierces the lies of each narrative and brings in the truth that God speaks to trauma. This part of each chapter gives powerful life lessons for young people to hear, especially when current and past society send the message to keep your head low and do not make a scene.
This book is more than just a narrative exposition. Similar to her book Healing from Racial Trauma, this is a handbook for others to work through their own healing. It includes questions for reflection and embodied prayer practices. While our world encourages "hustle" and "keeping busy," the call to reflect, lament, and be still before the Lord are some of the practices Christ modeled. The Scriptures laced throughout this book remind the reader that our ultimate healing and freedom will come through the Lord. Repeatedly, she emphasizes the importance of finding a safe circle where you can share your burdens and through that process ultimately, embracing the truth that Christ has carried our burden to the cross.
Rowe pushes her readers hard to not live to please others. Rather than adjusting personalities, attire, or attaining accolades, by the end of this journey of becoming, "we are motivated by what we value most: what and who the Lord has placed on our hearts."
Is This Book for Me?
While the book is written to Black people, I believe it's also a book for all image-bearers of God - whether it is learning how to care for people of color, in particular our Black brothers and sisters, or to taking steps in our own healing journey.
For one thing, it tells stories of people we can celebrate - not just for the vulnerable sharing of their healing journey, but also for their contributions, their presence, and the fact that they reflect the image of God. Just as Black History month cannot be the only time when we focus on historical contributions of African-Americans, all year long, we must celebrate Black excellence.
This is a book I want my daughters to read when they are older as I am sure they will see aspects of overlap as women of color, but I also want to equip them to advocate for themselves and others. I want them to be able to validate their own experiences, the experiences of others, and hopefully partner with others in their healing journey.
As a parent raising a Black son, Rowe recalls how "every once in a while, there was a teacher, pastor, ally, and friend who proclaimed that Jonathan's body was the Lord's and that his Black life mattered." Will we be those people? Will the Church celebrate other young, gifted, and Black people - not just in the month of February, but daily on this side of eternity? As I hope many will be encouraged to rewrite their stories, I hope the Church can as well.
Rachel C. Varghese is a teacher, writer, and homeschooling mom who supports the Better Samaritan as Communications Associate. With her past ministry and church staff experience, Rachel is passionate about learning, living out, and equipping others with the Word in all aspects of life.
The Better Samaritan is a part of CT's Blog Forum. Support the work of CT. Subscribe and get one year free.
The views of the blogger do not necessarily reflect those of Christianity Today.