We Stand With You: A Prayer for Survivors of Violence and Abuse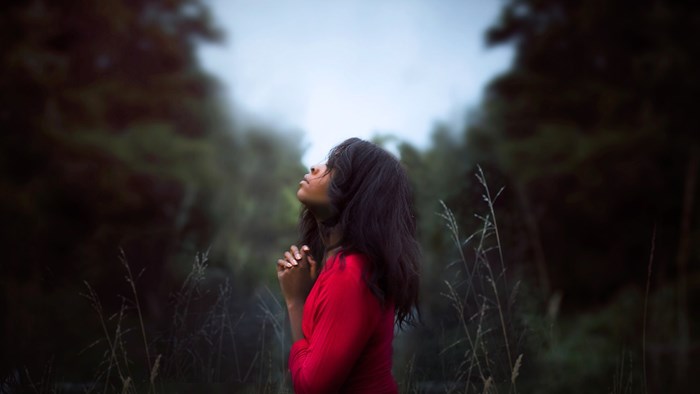 Our culture is inundated with abuse stories. They range from domestic violence situations featured in true crime podcasts to the all-too-common clergy abuse headlines of recent years. But the prevalence of these kind of stories can make us immune to the realities behind them.
On average, nearly 20 people per minute are physically abused by an intimate partner in the United States. That statistic doesn't take into account child, emotional, verbal, or sexual abuse. As believers, how can we best serve those who have been abused? Where do we even start?
Author, leader, and speaker Danielle Strickland has worked with The Salvation Army, Amplify Peace, and many other organizations. At a Canadian megachurch where she was serving, a survivor of clergy sexual abuse came to her to share her story of abuse by the head pastor. What ensued led to an investigation and ultimately, Danielle's resignation from the church.
In June, we interviewed Danielle on "The Better Samaritan" podcast. At the conclusion of our conversation, she led us in a moving prayer for abuse survivors and for us, the global Church. Since October is Domestic Violence Awareness Month, we're grateful Danielle gave us permission to share the prayer again, in case you missed the episode:
God, thank You so much that You are the light of the world and that You have called us to reflect that light...to be that light...to be a city on a hill.
I ask right now that You would continue the work that You have begun of exposing—of showing us where there is cancer, where there is sin, where there is abuse across all the denominational boundaries.
I want to say how sorry we are and confess how desperate we are for You to help us in this season.
Holy Spirit, thank You for leading us into all truth and guiding us. I pray right now that there would be a beautiful conviction and willingness for the Church—all of its leaders, all of its people—to lay down our lives and to confess, to repent, to make restitution so we can be healed. And so we can show the "Jesus way" in real life to people who are watching.
We pray for every Hagar, every discarded person, every abused man and woman, every victim who has been made to feel invisible, discarded, pushed out of the Church, and left on their own to die by themselves.
There is a great future for you. We will contend with the tension and the fear with you. You're not alone.
We say to the God who sees them: Help us to see them too, and bear witness, and be part of, and say to them 'Your story is not over. There is a great future for you. We will contend with the tension and the fear with you. You're not alone.'
Jesus please help us, we need You.
Amen.
If you've suffered violence or abuse, or if you want to "do good, better" for those around you who've suffered, know that there is hope and help available. Here are a few resources we recommend:
Jamie Aten, Ph.D. and Kent Annan, M.Div. co-direct the Humanitarian Disaster Institute at Wheaton College and are also the co-founders of Spiritual First Aid.
The Better Samaritan is a part of CT's Blog Forum. Support the work of CT. Subscribe and get one year free.
The views of the blogger do not necessarily reflect those of Christianity Today.