The first American newspaper, Paul Starr tells us in The Creation of the Media, was published in Boston in 1690 under the title Publick Occurrences, Both Forreign and Domestick. In the four-page debut edition, publisher Benjamin Harris stated his intention to publish monthly, "or if any Glut of Occurrences happen, oftener."
Three centuries later, inundated as we are by the news crawls of 24-hour cable channels and instant headlines on our Palm Pilots, we may regard Harris' statement as signifying an Eden of media, an innocent age of journalistic temperament that has since been corrupted by compulsive urgency. By now, cable news has disposed of the notion of "the news of the day" in favor of "at this hour," and some channels have replaced "Live" on their onscreen graphics with the even grabbier "Right Now." Starr doesn't say it, but "the creation of the media" was the creation of a monster.
The roots of the media's insatiable instaneity may lie in the penny press of the 19th century, when, Starr says, a perfect storm of cheap print and mass literacy encouraged publishers to try to reach a large audience with sensational stories. Founded in 1833, Benjamin H. Day's New York Sun quickly became the nation's bestselling newspaper, due in no small part to its hoaxes, such as a series about one astronomer's "discoveries" of life forms on the moon, and its media circuses, such as its breathless coverage of the 1836 trial of a politically well-connected merchant in the murder of prostitute Helen Jewett. Neither Jayson Blair nor Court TV, it seems, had anything on the Sun.
But Starr is not all that interested in early news reporting itself, much less its parallels to our age of media excess. Instead, his book is mostly limited to how ...
1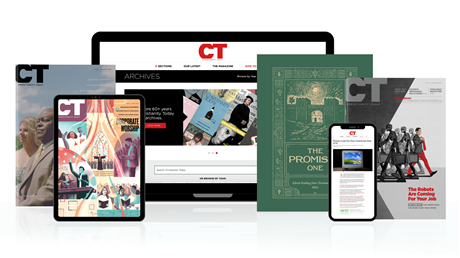 Find hope and historical insight. For a limited time, explore 60+ years of CT archives for free!
Daily devotions from Timothy Dalrymple during this pandemic.
Hundreds of theology and spiritual formation classics from Philip Yancey, Elisabeth Elliot, John Stott, and more.
Thought journalism that inspires you to think more deeply about your faith.
Books & Culture's Book of the Week: How the Monster Grew
Books & Culture's Book of the Week: How the ...