"Because the sanctity of human life, the dignity of marriage as a union of husband and wife, and the freedom of conscience and religion are foundational principles of justice and the common good, we are compelled by our Christian faith to speak and act in their defense."
The Manhattan Declaration, issued by 150 Christian leaders November 20.
ManhattanDeclaration.org
* * *
"By reserving the right to resist laws they don't like, they forfeit the authority to intervene in the enactment of those laws, as they have done in the congressional debate over healthcare reform[.]"
The Los Angeles Times, on those who signed the Manhattan Declaration, in an editorial. The paper also said the declaration "might embolden … antiabortion terrorists."
The Los Angeles Times
* * *
"For the first time, Turkish Muslims have witnessed Christians, not as tourists, but as praying pilgrims, whose devotion has made a lasting impression on the Turkish people."
Bishop Luigi Padovese, head of Turkey's Roman Catholic bishops' conference. Turkey last year allowed Christian services at St. Paul's Church at Tarsus.
Ecumenical News International
* * *
"The injunction of Jesus to love others as our-selves is an endorsement of self-interest."
Brian Griffiths, member of the House of Lords and adviser to Goldman Sachs International, speaking in St. Paul's Cathedral.
Bloomberg
Related Elsewhere:
See Christianity Today's news section and liveblog for more news updates.
Earlier Quotation Marks columns are available from December 2009, November 2009, October 2009, September 2009, August 2009, July 2009, June 2009, May 2009, April 2009, March 2009, February 2009, January 2009, December 2008, October 2008, September 2008, and earlier issues of Christianity Today.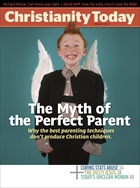 This article is from the January 2010 issue.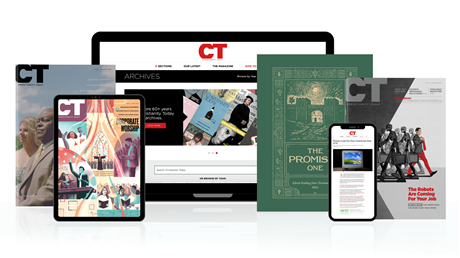 Find hope and historical insight. For a limited time, explore 60+ years of CT archives for free!
Daily devotions from Timothy Dalrymple during this pandemic.
Hundreds of theology and spiritual formation classics from Philip Yancey, Elisabeth Elliot, John Stott, and more.
Thought journalism that inspires you to think more deeply about your faith.
Quotation Marks
Quotation Marks