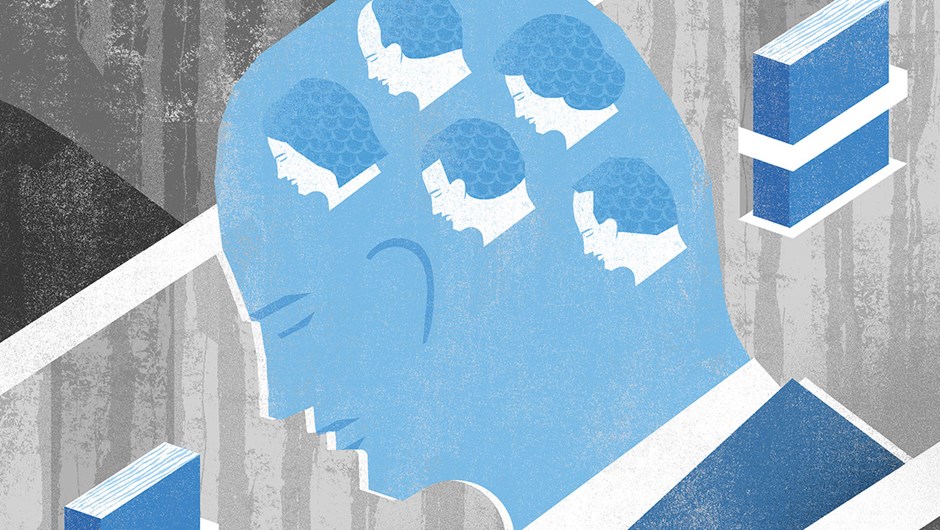 Image: Illustration by James O'Brien
To Guide Us In Between
Kathleen Norris
The value of corporate confession comes simply from the fact that we are doing it with people—those we've been glad to share ministry with, and those we find more difficult to appreciate. A person in the next pew may have slighted us; we may have just learned that a person across the aisle was insulted by something we said. Corporate confession is a time to air it all out and reflect on our regrettable tendency to harm one another. It is a great equalizer, reminding us that we are all guilty of sinful actions and omissions, and that we all need forgiveness.
In his classic rule for monastic living, Benedict recommends that the community recite the Lord's Prayer together several times a day to help uproot the thorns of contention that spring up in community life. I believe that corporate confession on Sunday mornings can work in much the same way.
Of course, anyone can sleep walk through confession. You may begin to pray with good intentions, and may even be painfully conscious of having done something regrettable, when suddenly you are preoccupied with whether or not you took out the dinner rolls to thaw.
But I believe that saying the words—having them move through our breath and on our lips—has meaning in itself. Even if we don't pay close attention as we speak, the words become real for us. Our bodies will remember them. Later in the week, a phrase from that confession might come to mind when we most need it.
Much of worship works in this subliminal way. It engages our sensibilities in a way we do not fully understand. A line from a hymn, a passage from Scripture, or a sermon may seem to pass over us. Even if we feel an emotional tug, the moment passes. A connection has been made, however, and its meaning can become clearer over time.
We are not Christians only during worship on Sunday morning: our faith is intended to be lived every day. Communal confession remains with us, working on us as we go about our lives. Remembering that we have humbled ourselves before God and others during church last week, and knowing that we will be asked to do so again next week, can guide our actions in between.
Kathleen Norris is author of The Cloister Walk and Amazing Grace: A Vocabulary of Faith.
To Experience Grace
John D. Witvliet
Corporate confession is indispensable, provided that it is bathed in grace, and that worshipers are led to understand why it's important.
First, it is radically honest to confess that we have fallen short of God's glory. Since sin is both individual and corporate, confession should be, too (Ps. 51 and Neh. 9). If we avoid corporate confession, we convey the idea that sin—and thus salvation—is only an individual matter.
Second, corporate confession is a formative act that spills over into everyday life. Fruitful corporate worship involves learning to say words to God that do not come naturally to us. "We are sorry" is as hard for us to say as it is for misbehaving toddlers. But when we practice these words, they shape our souls, priming us to use them in the middle of ordinary life.
Early church theologians compared public worship to a spiritual gymnasium. Omitting corporate confession is a little like going to a gym and skipping the core toning exercises.
Third, penitence orients us to grace. Think of penitence not as a burden but as a place to set aside our burdens. Construed as such, it becomes a welcome practice.
Fourth, acts of candid corporate humility resist self-righteousness and triumphalism—two of the largest problems inside the church, and two of the biggest reasons many people can't stand the church.
But simply dropping confession into next week's worship service won't do.
We need leaders to teach us that confession is something to grow into, something the Holy Spirit uses to form us. They need to assure us that it is valuable even when we do not understand the depths of our folly, even when we doubt we are sincere. If we waited until we fully understood and meant every word, would we ever pray the Lord's Prayer or sing even an average praise song?
Further, we need leaders to immerse corporate confession in grace. Too often, corporate confession feels like a temporary suspension of good news.
But it is a gift to be in a church honest enough to confess sin corporately. It is a gift to confess sin to a God of covenant love. It is a gift to pray for the Holy Spirit's help and to pray in the strong name of Jesus, who perfects our prayers. It is a gift to have confession encircled by scriptural words of assurance that announce the sovereign grace of God at work through the sacrifice of Jesus. When we have gospel-shaped worship, grace abounds before, during, and after corporate confession.
Ultimately, confession "sings" when public worship and lifelong repentance and service seamlessly connect. Pastors can and should nurture this connection, but they can't coerce it. This means that every act of confession—like every praise song—can be at least partly hypocritical.
So let's confess hypocrisy alongside everything else, expecting the Holy Spirit to bless candor with healing grace and to help us, as God's dearly loved children, to "grow up in every way into him who is the head, into Christ" (Eph. 4:15, NRSV).
The church is blessed today with artists, musicians, pastors, and others who have a renewed vision for shaping honest, grace-immersed corporate prayer and confession. Many are doing so by returning to the Psalms, the Bible's own school of prayer. Psalm 32 celebrates forgiveness, proclaiming, "Happy are those whose transgression is forgiven" (NRSV). Psalm 38, 51, 69, and 130 explore similar themes. May God's Spirit bless these worship leaders with congregations willing to embrace their vision.
John D. Witvliet is director of the Calvin Institute of Christian Worship and professor at Calvin College and Calvin Theological Seminary in Grand Rapids, Michigan.
To Seek Renewal
Enuma Okoro
I am often struck by the renewing power of liturgy, how repetitive acts of worship can remind me that the gift of faith is magnified when shared with others.
It is easy to say this about practices like singing and praying, which more overtly call us to our best selves. And we rarely shy away from showing our best selves in public. We sing praises to God. We pray for one another.
A practice like confession, however, is different. Speaking aloud that we have failed God and one another seems like it should be private, personal, and probably specific.
So why do we bother with the nondescript prayer of confession in worship? What difference does it make?
First, for many of us, that weekly point of confession might be the only time we acknowledge to ourselves, to God, and to one another that we cannot be left to our own devices without making grave mistakes. It might be the only time we focus on the fact that moving away from God is not just something thieves, adulterers, murderers, and other "real" sinners do, but something we each do daily in our words, thoughts, and actions.
Additionally, it might be the only time we remember that we all stand in the same miserable state of falling short of who God calls us to be. To speak aloud our shortcomings not only teaches us humility but reminds us that God's strength is made perfect in our weakness, and that mercy and love triumph over judgment. For some of us, this might be the only time during the week that we receive such words of grace.
Communal confession invites us to be gracious toward one another as God is gracious to each of us time and time again. It teaches us to release the burdens of failure we all carry, and to seek God's and one another's help as we try again to love God, others, and ourselves better. It reminds us that being vulnerable can heal and renew us, and it slowly habituates us to living more vulnerable—and therefore more intimate and honest—lives with one another, even if it's just once a week.
And when we practice confession before receiving Communion in worship, it beautifully reminds us of our stance before God. We are creatures forever faltering forward toward God, our creator. Confession symbolically cleanses and prepares our hearts to come before the One who forgives us while we are yet sinners, and who calls us each week, each day, each morning to try again to live into the life of Christ. We confess together because we are in this together.
In those spaces where we openly ackowledge our mistakes, our sins, and our steps away from God, we are inviting Christians to hold us accountable each week as we seek to live faithfully and work out our salvation with fear and trembling. Our public confession is another way of saying we need one another to do things better, to remind us in loving-kindness of places we have slipped, and to help turn us back towards the Christian way. Confession reminds us that the journey of faith is never fully concluded this side of heaven. Yet God has promised never to leave us bereft of his grace, renewal, and provision, even in our brokenness.
Enuma Okoro is author of Reluctant Pilgrim and coeditor of Talking Taboo: American Christian Women Get Frank about Faith.
Have something to add about this? See something we missed? Share your feedback here.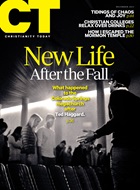 This article is from the December 2013 issue.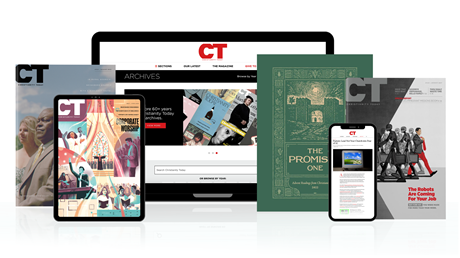 Subscribe to Christianity Today and get access to this article plus 65+ years of archives.
Home delivery of CT magazine
Complete access to articles on ChristianityToday.com
Over 120 years of magazine archives plus full access to all of CT's online archives
Subscribe Now
Three Views: Why Confess Sins in Worship When It Seems So Rote?
Three Views: Why Confess Sins in Worship When It Seems So Rote?