The Whole Gist of Scripture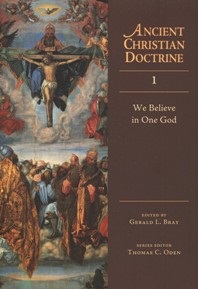 This slideshow is only available for subscribers.
Please log in or subscribe to view the slideshow.
In The Unlikely Disciple, Kevin Roose's entertaining and sympathetic account of his undercover semester at Liberty University, he records a conversation with Jon, a freckle-faced, carrot-top "rapture nut" from Kentucky.
Jon tries to explain the rapture to Roose, taking him on a scriptural tour that begins with the seven days of creation and ends appropriately in the Apocalypse. Jon says to Kevin, "If all those numbers and verses weren't about the end of the world, what were they about?"
Good question. Surely parts of Revelation are about the end of the world, but the seven days of creation?
The Bible is so varied and so vast a collection of writings that it is important to know what it is about just to avoid getting sidetracked. The end of the world is certainly a part of what the Bible is about. But isn't the picture bigger than that?
In his general introduction to volume one of the new five-volume Ancient Christian Doctrine (IVP), Thomas Oden says that we can know what the Bible is about by paying attention to the orderly instruction the early church gave to new believers. "This teaching sought to express the commonly shared understanding of the unified meaning of the whole gist of Scripture."
That orderly instruction of new believers (catechesis) was refined into the church's creeds, which all include lines like "he will come again in glory to judge the living and the dead" and "we look for the resurrection of the dead and the life of the world to come." The End is in there.
But there is more to it than that.
One way to understand "the whole gist of Scripture" is to read what the contemporary writers said about the ideas embodied in creed and catechesis. These compact phrases need unpacking, and one good way to mine their meaning ...
You have reached the end of this Article Preview