November 30, 2020
Jesus Creed Books of the Year 2020
Jesus Creed names 5 books of the year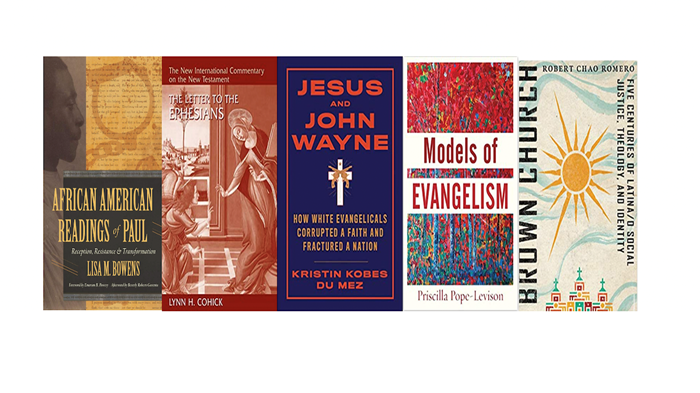 Announcing Jesus Creed 2020 Books of the Year!
There is a slight departure from the past as I will divide Jesus Creed Books of the Year into two posts, one today and one tomorrow. Today's books are Books of the Year and tomorrow's will be Jesus Creed 2020 Book Awards.
I could not pick on very top-of-the-pile book this year because as I read each of these I said, "This is the Jesus Creed winner this year!" Then I came to each of the others and said the same thing. So, they are in alphabetical order, but each of them is my Top Book of 2020.
These are books I have read so my list is not some kind of sorting through every possible book that could be considered. Most Books of the Year lists are based on what publishers send some organization, and I know this because I've been involved in two such Books of the Year evaliuations. No, these are books that I either purchased, requested or was sent.
Again, a huge congratulations to:
Lisa Bowens
Lynn Cohick
Kristen Kobes De Mez
Priscilla Pope-Levison
Robert Chao Romero!
May God make your book flourish in the church and society.
Lisa Bowens, African American Readings of Paul: Reception, Resistance, and TransformationAn amazing study of how African Americans, many of them enslaved, have the apostle Paul and turned the slave owner and racist readings on their head. They let Paul deconstruct the Power's readings and so got the true power on their side.
Lynn Cohick, The Letter to the Ephesians (NICNT). This is an exceptionally helpful commentary for both pastors and professors. It's distinguishing feature is that this is the first NICNT by a woman and a commentary that interacts much with women scholars. This is #1 now for my Ephesians commentaries.
Kristin Kobes Du Mez, Jesus and John Wayne. A stunning story of how a masculinist ideology has reshaped far too much of American evangelicalism, with one story and illustration after another in a historically rigorous study. Du Mez is a master of social history.
Priscilla Pope-Levison, Models of Evangelism. This book is presently being featured on the blog. Pope-Levison, who has taught evangelism for decades, describes and evaluates the 8 most common models of evangelism. Because the book is so fair-minded, it will be useful for one and all.
Robert Chao Romero, Brown Church. An outstanding study of the history and personalities of the Brown Church, a call for its contributions to theology and church and society to be recognized, and at the same time a stunning illustration of the resilience of an oppressed people.
Jesus Creed is a part of CT's Blog Forum. Support the work of CT. Subscribe and get one year free.
The views of the blogger do not necessarily reflect those of Christianity Today.