March 20, 2021
Weekly Meanderings, 19 March 2021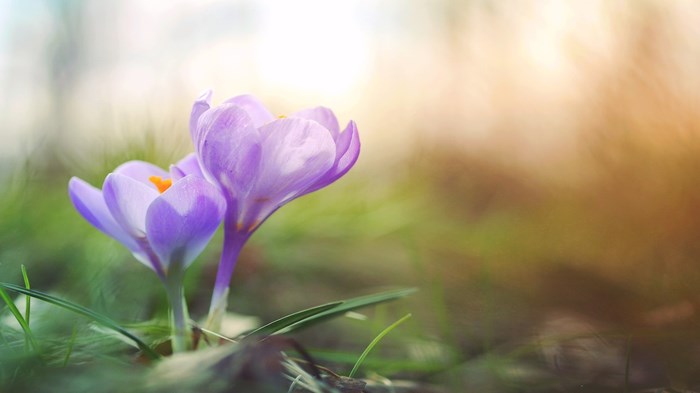 We had some Spring, and then some Winter again, and now it's Spring again!
Beth Moore has once again created waves in the SBC, perhaps for the last time. In a phone interview on March 5, she told the Religion News Service, "I am no longer a Southern Baptist."

While the Southern Baptist Convention (SBC) may view her departure as insignificant, they are deeply misguided.

It is impossible to overestimate the impact of Beth Moore. Intensely private, deeply prayerful, and passionately biblical, she is clearly called to uplift women. For decades, Beth Moore has remained a part of the SBC and has taught women how much Jesus loves them and what he can do in their lives.

Hilariously real, Beth's books and Bible teachings have shown us how to laugh at ourselves, how to cry over disappointments, how to confront our fears, and how to hold tightly to Jesus whatever happens. In this way, she has guided millions of women through the wilderness of life. Like Moses who led the people of Israel through the desert, Beth has helped women navigate difficult, even ferocious challenges, including a brutal misogyny she herself has faced. She can and does represent women with their backs against the wall.

Beth has fiercely defended women's dignity and agency in her work. As hundreds of cases of sexual abuse, hidden by the SBC, were made public, Beth Moore bravely disclosed her own harassment and abuse. In doing so, Beth validated women's experiences in a patriarchal world.

At the same time, Beth also called her denomination to account. In an October 9, 2016 tweet she wrote: "Wake up, Sleepers, to what women have dealt with all along in environments of gross entitlement & power." A powerful leader, Beth understood that her response to demeaning and abuse spoke volumes to countless women she served worldwide and over whom she has enormous influence.

But rather than address their abuse of power, Southern Baptist leaders shifted the blame onto Beth. They demeaned her as "liberal," pointing to her tweets that called out Christians who condoned immoral, un-Christian leadership in our government. Little did they know that teaching from the pulpit and exposing abuse in her denomination and their collusion with harassers makes her a prophet not a heretic!

Later, in 2019, when Beth was bullied by John MacArthur and told to "go home," she didn't; she continued teaching the Bible to whoever would listen. She showed the power of following Jesus over critics like MacArthur. By staying put, she made clear that she had no intention of abandoning her ministry. It was an act of resistance that reclaimed church as home for women—a place to use one's God-given gifts. Beth's holy boldness exposed the fleeting influence of bullies whose actions disqualify them as leaders.

Last week, she did it again, but instead of showing resilience through staying, she did it by leaving. Gracious as ever, Beth said she loves Southern Baptist people but cannot "identify with some of the things in our heritage that haven't remained in the past." Was this a loving rebuke to a denomination blinded by a legacy of power and patriarchy? It's not yet clear.
CHICAGO — Inequality in the doctor's office. Structural barriers, bias and death gap are at the intersection of race and medicine, the challenges cut deep. But there is hope. Local physicians are working to expand diversity and access in communities left behind when it comes to their health where people are struggling to survive.

It takes three of her grandchildren to help Windora Cooper safely exit her Near West Side home and get to a taxi that takes her to dialysis or a doctor's appointment at least three times a week.

At a recent appointment at the Rush University Medical Center, a nurse reviewed the over one dozen medications the 69-year-old takes daily.

"My mom is a trooper. she has gone through a lot," Shalonda Cooper, her daughter, said. "She has high blood pressure, she has diabetes, she has gout and she's a dialysis patient."

And in 2015, Windora Cooper had a massive stroke that left her unable to speak or walk. Since 1979, Dr. David Ansell has been at the family's side, not just caring for the Coopers but studying their health and learning from their experiences. The relationship changed the trajectory of his career.

"It was almost as if everything I learned in med school wasn't incorrect, but it was insufficient," he said.

"He found that he could help our whole family with this information with our mom," Shalonda Cooper said. "And that was his way into our neighborhood to see what we were dealing with."

The farther Ansell travelled West of downtown, he noted a steady increase in structural barriers. Food and job insecurities fed poor access to care and ultimately contributed to diminished life expectancy.

"Life expectancy in the Loop, you could live to be 85 or 90," Ansell said. "But you go seven stops down the Blue Line in Garfield Park and life expectancy plummets to under 69 years."

The death gap he wrote about was echoed in a recent Sinai Chicago study. Researchers found the fatality rate for the Black population in Chicago is 65 percent higher than for the whites.

"It had to sink in. It took me many, many years until I understood that the degree of disease and illness I saw in my patients was not just due to their beliefs, behaviors and biology," he said. "It was my observation and my study as an epidemiologist that it was something about neighborhood conditions themselves that was promoting poor health."

However, he was taught to treat diseases, not economic deprivation.
Thank you Philly:
PHILADELPHIA (AP) —The lights of Philadelphia might not shine as bright in the coming weeks as a coalition in the City of Brotherly Love tries to prevent millions of migrating birds that pass through twice a year from slamming into skyscrapers and crashing to the sidewalk.

Bird Safe Philly on Thursday announced the Lights Out Philly initiative, a voluntary program in which as many external and internal lights in buildings are turned off or dimmed at night during the spring and fall.

The problem of artificial lights attracting birds to their deaths in the city is not new.
"We have specimens in the academy's ornithology collection from a kill that happened when lights were first installed on Philadelphia's City Hall tower in 1896," said Jason Weckstein, associate curator of ornithology at Drexel University's Academy of Natural Sciences.

The coalition, which includes Audubon Mid-Atlantic, the Academy of Natural Sciences of Drexel University, the Delaware Valley Ornithological Club and two local Audubon chapters, formed after the city's largest mass-collision event in 70 years was reported last October. Hundreds of dead birds were found around the city.

"Conditions were perfect for a heavy migratory flight and imperfect given that there was a low ceiling of clouds and rain," Weckstein said. "That in combination with Philly's bright city lights was a disaster for many fall migrant birds winging their way south."

Birds navigate during migration using celestial cues and when they cannot see stars on a cloudy night they get confused by bright city lights, according to experts.
Public Officials face this Covid Challenge:
FRONT ROYAL, Va. (AP) — In this rural swath of Virginia's Shenandoah Valley, former President Donald Trump remains deeply admired, with lawn signs and campaign flags still dotting the landscape. The vaccines aimed at taming the coronavirus, however, aren't so popular.

Laura Biggs, a 56-year-old who has already recovered from the virus, is wary of taking the vaccine. Reassurances from the Centers for Disease Control and Prevention and the Food and Drug Administration have done little to ease her alarm that the vaccine could lead to death.

"The way I feel about it is: I don't need the vaccine at this point," she said. "And I'm not going to get the vaccine until it is well established."

That sentiment demonstrates the challenge ahead for public health officials as the U.S. intensifies its efforts for widespread vaccinations that could put an end to a devastating pandemic that has left more than 530,000 dead. The campaign could falter if it becomes another litmus test in America's raging culture wars, just as mandates for mask-wearing were a point of polarization at the onset of the virus.
JERUSALEM (AP) — Israeli archaeologists on Tuesday announced the discovery of dozens of new Dead Sea Scroll fragments bearing a biblical text found in a desert cave and believed hidden during a Jewish revolt against Rome nearly 1,900 years ago.

The fragments of parchment bear lines of Greek text from the books of Zechariah and Nahum and have been dated around the 1st century AD based on the writing style, according to the Israel Antiquities Authority. They are the first new scrolls found in archaeological excavations in the desert south of Jerusalem in 60 years.

The Dead Sea Scrolls, a collection of Jewish texts found in desert caves in the West Bank near Qumran in the 1940s and 1950s, date from the 3rd century B.C. to the 1st century A.D. They include the earliest known copies of biblical texts and documents outlining the beliefs of a little understood Jewish sect.

The roughly 80 new pieces are believed to belong to a set of parchment fragments found in a site in southern Israel known as the "Cave of Horror" — named for the 40 human skeletons found there during excavations in the 1960s — that also bear a Greek rendition of the Twelve Minor Prophets, a book in the Hebrew Bible. The cave is located in a remote canyon around 25 miles south of Jerusalem.

The artifacts were found during an operation in Israel and the occupied West Bank conducted by the Israel Antiquities Authority to find scrolls and other artifacts to prevent possible plundering. Israel captured the West Bank in the 1967 war, and international law prohibits the removal of cultural property from occupied territory. The authority held a news conference Tuesday to unveil the discovery.
Just don't tell the apocalypticists!
SPOKANE, Wash. (AP) — Scientists in the U.S. and Canada are opening new fronts in the war against so-called murder hornets as the giant insects begin establishing nests this spring.

The scientists said Wednesday that the battle to prevent the apex predators from establishing a foothold in North America is being fought mostly in Whatcom County, Washington, and the nearby Fraser Valley of British Columbia, where the hornets have been spotted in recent years.

"This is not a species we want to tolerate here in the United States," said Sven-Erik Spichiger of the Washington state Department of Agriculture, which eradicated a nest of the Asian giant hornets last year. "The Asian giant hornet is not supposed to be here."

"We may not get them all, but we will get as many as we can," he said of eradication efforts this year.

Paul van Westendorp of the British Columbia Ministry of Agriculture, Food and Fisheries said the hornets pose threats to human life, to valuable bee populations needed to pollinate crops and to other insects.

"It's an absolutely serious danger to our health and well-being," he said. "These are intimidating insects."

One major front will be setting thousands of traps this spring to capture queens that are trying to establish nests, officials said. Both government agencies and private citizens will set traps, they said.

Another effort is underway to determine exactly where in Asia these hornets came from, to try and learn how they are getting across the Pacific Ocean, scientists said. The theory is they are crossing on cargo ships, Spichiger said.

While hundreds of the hornets were killed when the nest in Whatcom County was destroyed last October, only a handful of the hornets were spotted in British Columbia last year, van Westendorp said.
Jenkins weighs in:
This week, Pope Francis approved a document saying that that Catholic priests were not allowed to bless same sex unions or marriages, and by extension, to recognize them as marriages in any true sense. Specifically, said the text from the Congregation for the Doctrine of the Faith, God "does not and cannot bless sin." I have no wish to discuss the theological background here, but some of the reactions do demand attention.

The first obvious comment is that the decision of itself was thoroughly and utterly unsurprising, and any move to a contrary position would for the church have been something like a sign of the apocalypse. The media have spent the past few years lauding the "progressive" pope, but that term means something absolutely different in a church context than in the mainstream of public opinion in the WEIRD nations (Western, Educated, Industrialized, Rich, and Democratic). When Argentina introduced same sex marriage back in 2010, the then Cardinal Bergoglio, as Archbishop of Buenos Aires (our present Pope), denounced the proposed legislation as "a destructive proposal to God's plan … a move by the father of lies that seeks to confuse and deceive the children of God…. May [the saints] defend, and accompany us in this war of God." Can we discuss that word "progressive"?

But what really has surprised me is the suggestion that this decision over same sex relationships will provoke a catastrophic drop in church membership. To take one example of several, the British Independent carried an opinion piece by one Carli Pierson, under the subheading, "The Catholic Church is losing followers at record rates. Announcing that it will not bless same-sex unions could be a worse move than the Pope and his compatriots realize." So, apart from anything, the Independent does not know the meaning of the word "compatriot," unless Pierson is denouncing Argentines, but let that pass. Look at the evidence offered here:

According to the Catholic News Agency, in Germany, one in three Catholics is considering leaving. The same goes for US Catholics. … The papacy and the patriarchy are outdated institutions that have caused more harm than good. And today, the Pope has proved that no member of their congregation with progressive views can truly feel they belong.

For the sake of argument, assume this is all true, and that the church will lose a lot of its "progressive" members, however defined. So overall, worldwide, is the church losing followers at record rates? Replace "losing" with "gaining" and you are closer to the truth.
Jesus Creed is a part of CT's Blog Forum. Support the work of CT. Subscribe and get one year free.
The views of the blogger do not necessarily reflect those of Christianity Today.