Why I Don't Want My Child to be "Colorblind"
Four ways to see the beauty of the colorful world of people all around us. A guest post by Natasha Sistrunk Robinson.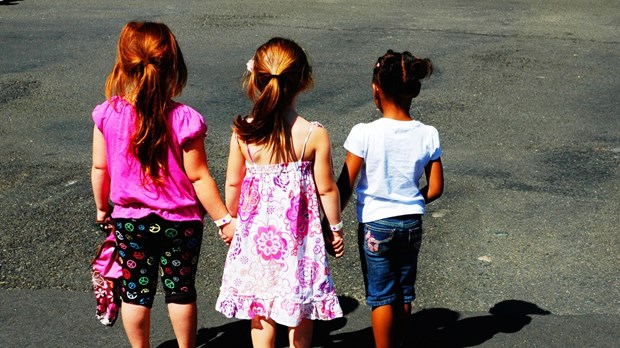 Image: Nicksee/Flickr
"I don't see color."
I cringe inside every time I hear these words. In most instances, people utter them in an attempt to let me and all who are listening know that they are not racist or that they value people regardless of their race. But the statement itself devalues me as a person of color, and it does not foster the racial reconciliation and healing that is currently needed within our churches and the broader culture. I've had several questions come to mind after hearing the "I don't see color" statement. Questions like, "Why not? What is it exactly that you are refusing to see? How would you feel if I said that I didn't notice the fact that you were a man or woman?"
Perhaps more important than the answers to those rhetorical questions is the reality that we do see color. We acknowledge its beauty when we select fashion patterns. Colors contribute to our enjoyment of food. Color is one of the many things that we appreciate about nature and the changing of seasons. We all see color. So if we refuse to see color when we look at the eyes, hair, and skin of another person, we are inherently acknowledging that something is wrong about our gaze.
Something is indeed wrong, but it is not the color of the other person's skin.
Some Christians are under the false illusion that we will all just get along if we somehow ignore the issue of race. I suspect this illusion prompts well-intended white Christians to make statements like, "I don't see color." I suspect this illusion also leads both whites and racial/ethnic minorities to express a desire to raise "color-blind" kids. But ignoring color will not solve the race issues in America, nor will it enable the racial reconciliation that is needed in the American Church.
As an African American, I understand that a "color-blind" philosophy is dangerous and irresponsible. The recent unfolding in #Ferguson is one example of our nation's racial history, particularly between African Americans and their white counterparts. The shooting of Michael Brown follows a long and unfortunate list of recent killings of young and unarmed black men…Oscar Grant, Trayvon Martin, Jonathan Ferrell, Jordan Davis just to name a few. More than half of the names listed were shot by white police . The personal reflections of multi-millionaire and media mogul Tyler Perry and Harvard Professor Henry Louis Gates, Jr. demonstrate that even money, education, and a realized American Dream did not keep them safe from racial profiling and police brutality. I join many other adults in the black community when I advise any young black man that I influence of the importance of honoring and respecting the police, while also keeping his hands visible and consistently identifying the officer by his badge number.
A color-blind philosophy is irresponsible for Blacks. Moreover, it is irresponsible for all Christians regardless of our race or ethnicity. My racial reconciliation studies and research reveal that children (even as young as six years old) are still being taught racist behavior is their homes. Without correction, these children will grow to become racist adults who harbor hate and perpetuate racist systems and structures. Racism continues to cast clouds of darkness over America. Only light puts out darkness, but if light is hidden, how can people see? Christians have a responsibility to intentionally teach our children to love by valuing our racial differences, seeing racial injustices when it happens, and prayerfully taking the risk of responding righteously against this evil.
Christians cannot combat this type of evil by being silent or ignoring that it is happening. Our brothers and sisters of color are constantly mourning over these injustices. The Bible affirms that the things which cause my brother or sister to mourn should also be of concern to me.
So what does valuing our racial and ethnic differences, and teaching our children to do likewise, look like in the Church?
1. Be hospitable. Intentionally seek to develop close relationships with those who are of a different ethnic background and economic class. I'm not talking about acknowledging superficial relationships like having minority coworkers as associates. I'm talking about inviting people into your home, asking tough questions, inviting intentional conversations, and listening well. Try to enter into their experiences as a person of color. Be honest. Confess sin. Pray together.
2. Read books. Watch movies and documentaries. Having a racial focus in the books, magazines, movies, documentaries or other learning tools is not necessary. It is more important to hear the voices, share the experiences, convictions, life rhythms, and practices of people that are different than us. Seek material that is authored and produced by racial and ethnic minorities. Consider this list if you would like to expose children to books featuring African American characters.
3. Intentionally pick your Leaders and Mentors. With the changing demographics in America, including the racial and ethnic, socioeconomic, immigration, and biblical justice challenges of our day, it is more important than ever for people of color to have safe places to live authentically, serve humbly, and use their influence and experiences to shape our theology (what we know and believe about God) and our praxis (the ethics of our human behavior or what we actually do). Our white brothers and sisters who are serving the Church as seminary instructors, pastors, nonprofit leaders, and workers in the market place, need mentors of color. Their children also need to regularly connect with and learn from minority leaders of color.
4. Finally, embrace color. The diversity of God's kingdom is lovely and perhaps the most affirming thing we can say to our brothers and sisters of color, especially when they are mourning from the injustices of being born of a certain hue, is "I see you. I'm sorry for your hurt. Can I sit here and listen to you, and may we pray together?" This small thing done with great love can be a source of healing for your sister or brother.
We all see color. We most certainly do, and it is beautiful in God's sight.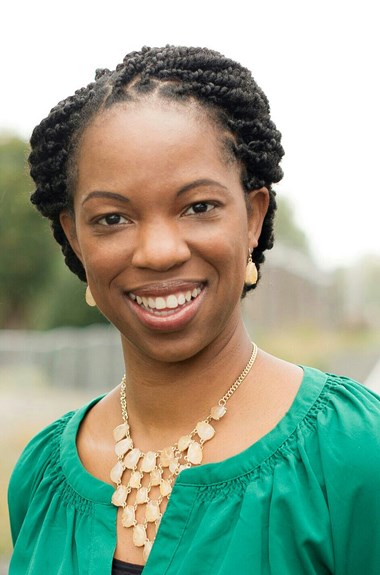 Natasha Sistrunk Robinson is an inspirational speaker, freelance writer, and human trafficking advocate. She graduated cum laude from Gordon-Conwell Theological Seminary (M.A. Christian Leadership) where she had concentrations in racial reconciliation, biblical justice, and prayer and fasting. A graduate of the U.S. Naval Academy, Natasha has over 15 years of leadership and mentoring experience. She is currently authoring her first book about mentoring women. Connect with Natasha through her official website, blog, Facebook, Twitter, Pinterest, or Instagram.
This post is one part of a three week series exploring race and reconciliation within the church. To read the entire series, click here.
Support our work. Subscribe to CT and get one year free.
To add a comment you need to be a registered user or Christianity Today subscriber.
Recent Posts
Why I Don't Want My Child to be "Colorblind"