Favorite Books of 2014
Five novels, five memoirs, one giddy adult who loves to read.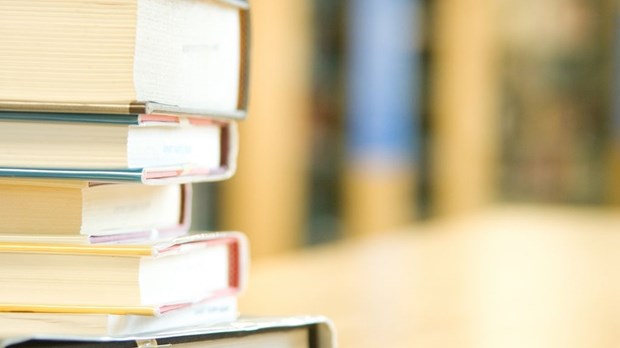 Image: CCAC North Library
Some people talk about kids in a candy store as an image of pure excitement and unadulterated joy. I have never been that kid. But bookstores? Libraries? Lists of books at the end of the year to help me figure out what reading pleasure I might have in the weeks and months ahead? My heart pounds a little faster, my eyes light up a little brighter. If you're like me in loving books, then you'll want to take a look at a few of the lists that have come out elsewhere of late: Christianity Today's own Book Awards of 2015, The New York Times' Ten Best Books of 2014, and the National Book Awards of 2014.
I can't pretend to have read a comprehensive sample of world literature this year (thus this post is "favorite" books, not "best"), but I did select ten books that mattered to me in the two genres I read most often--novels and memoir. I hope you'll enjoy a few of them, and please leave your own favorites in the comments.
Novels: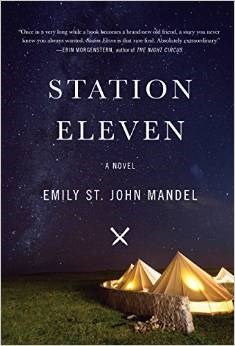 1. Station Eleven, Emily St. John Mandel
I just finished this troubling, heartening, fascinating novel and I highly recommend it. Station Eleven takes place as a Shakespearian theater troupe travels around in a post-apocalyptic America. Mandel's interest turns to hope and beauty amidst the rubble rather than only attending to violence and despair. It's a book I may well read again, and I found it especially intriguing for the mention of "Emmanuelle."
Set twenty years after a flu has wiped out 99 percent of human life, it is both an elegy for what was lost and a hopeful look at what remains even when technology and government and infrastructure has been stripped away.
2. The Circle, Dave Eggers
As I wrote in a post earlier this year, The Serious Pleasure of Summer Reading, The Circle is the story of a young woman working at a company called the Circle—kind of a Google meets Facebook meets Twitter meets all other social media. The novel engages ideas of privacy, secrecy, intimacy, and what it means to have real and meaningful relationships in a world of over-connected "friends." Eggers is a good writer, so it's easy—pleasurable—to read in that sense. But Eggers is also a wise social critic and his portrayal of a world taken over by technology, a world that believes technology can perfect us, challenges me in the best—most serious—way.
Eggers' book doesn't quite rival John Grisham when it comes to intrigue. It's a little too serious for that. But the plot skips right along, and in pushing me to question the world I inhabit, the world in which I participate, it helps me become a little more human, a little more thoughtful, even a little more loving.
3. The Invention of Wings, Sue Monk Kidd
This novel is historical fiction based on the story of Sarah Grimke, who with her sister Angelina was a major figure in the abolitionist movement and women's right movement. This novel spurred me to want to take action against injustice here and now just as the Grimke sisters did there and then. ("The Serious Pleasure of Summer Reading")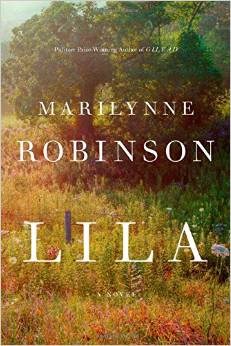 4. Lila, Marilynne Robinson
My favorite of Robinson's novels, this book tells the story of a wife and soon-to-be mother who wrestles with questions of grace, salvation, love and justice as she settles into family life for the first time. (Surprised by Religion at the National Book Awards)
5. Wonder, RJ Palacio
This book is many things, but one major theme is that of kindness. One character comments that "the universe was not kind to Auggie Pullman." Another character addresses the school on the subject of kindness and quotes from a book that reads, "It was in moments such as these [small acts of unnecessary kindness] that Joseph recognized the face of God in human form. It glimmered in their kindness to him…" I'm of the opinion that God's kindness wins out over the universe's unkindness, but you can read it for yourself and see if you agree.
Memoir:
6. The Whole Five Feet, Christopher Beha
This is a memoir written a few years ago, but I include it here because I so enjoyed thinking through Beha's reflections on the act of reading the Harvard Classics and the relationship between reading and life. ("The Serious Pleasure of Summer Reading") I also enjoyed his new novel, Arts and Entertainments, with its commentary on the state of culture and privacy in our modern era. I interviewed Beha earlier this year: The New Catholic Novelist You Need to Read.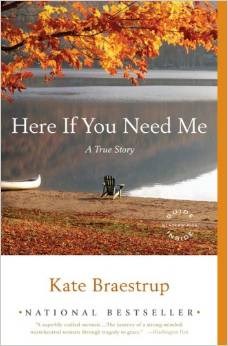 7. Here if You Need Me, Kate Braestrup
A beautiful, heart-wrenching true story of a Maine game warden chaplain (who knew?) who also happens to be a widow with four children and who also happens to be a Unitarian Universalist who loves Jesus. Thought-provoking, beautifully written stories on life and death and the horror and beauty in between.
8. Pastrix, Nadia Bolz-Weber
This memoir of a former alcoholic turned church planter stands as the most encouraging book I read all year. Bolz-Weber's vocabulary and theology may offend CT readers (be warned!). For me, she offered a refreshingly honest and vulnerable account of what it means to try to follow Jesus and answer God's calling to be a "pastor to my people." In Bolz-Weber's case, her "people" are on the liberal fringe of the church and society. But the challenges--and joys--of ministering to friends and neighbors was all too familiar. For anyone interested in evangelism, theology, and testimonies to God's unending grace, this book is a terrific choice.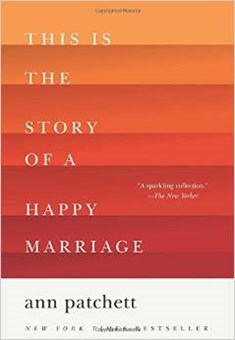 9. This is the Story of a Happy Marriage, Ann Patchett
A compilation of Patchett's essays, all of which I enjoyed, this book is particularly noteworthy for the opening section where Patchett offers encouragement and memoir about her own writing career.
10. Lean In, Sheryl Sandberg
("Why Men Should Read Sheryl Sandberg's Lean In" for full review)
As I wrote earlier: "more than anything else, reading Lean In has convinced me that in order for any positive change to occur, men need to participate fully in the conversation about empowering women in the workplace and sharing responsibilities in the home sphere. I have asked my husband to read Lean In too, because we are partners in this attempt to faithfully steward our professional and personal responsibilities." I'm still thinking through what it means to "lean in" to my callings as a mother, wife, and writer, and I'm grateful to Sandberg for prompting the complicated and ongoing dialogue!
What books did you love this year? Happy reading!
Support our work. Subscribe to CT and get one year free.
To add a comment you need to be a registered user or Christianity Today subscriber.
Recent Posts
Favorite Books of 2014