The Benefits of Roughhousing
Weekly Roundup 6.19.14: Five articles that caught my attention this week.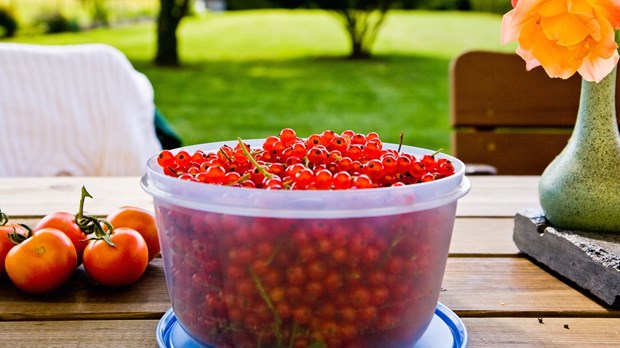 Image: Hagens_world/Flickr
Excerpts from a few articles that caught my attention this week:
Faith
Shun the Atheist Boyfriend - Emma Green, The Atlantic
A poll reveals that parents of all political persuasions are very squeamish about the prospect of a godless daughter- or son-in-law.

In general, Americans don't like the idea of atheists in certain parts of public life, like politics, but they definitely don't like the idea of an atheist shacking up with their kid for life. In a new Pew survey, nearly half of respondents said they would be unhappy if a member of their immediate family married an atheist, including 73 percent of conservatives, 51 percent of moderates, and 24 percent of liberals.
Family
Roughhousing Lessons From Dad - Sue Shellenbarger, The Wall Street Journal
Thousands of studies have sliced and diced the benefits for children of a close, nurturing bond with Mom. Researchers have a harder time analyzing the ways fathers interact with children, such as rough-and-tumble play.

Many fathers walk a fine line during play between safety and risk, allowing children to get minor injuries without endangering them, says a 2011 study of 32 subjects in the Journal of Developmental & Behavioral Pediatrics. Researchers say this can instill emotional intelligence under fire, and an ability to take prudent risks and set limits with peers.
Disability
My Two Kids With Down Syndrome and I Found a Place to Be a "Typical" Family - Stephanie A. Pratico, The Blog at Huffington Post
My children need to be in a place where despite their disabilities they are among their peers, can have the same experience as any other child and are valued for their special abilities. It is so wonderful to have a place in the community where we can be a 'typical' family.

Regardless what sport or event they are in, our family sits in the stands, or often stands anxiously on the sidelines -- cheering and jumping and sometimes praying -- just like any other parent. It is hard to describe how that feels because it was never certain when they were born if they would live to see their first birthday because of their medical issues. When you begin to raise a child with special needs, especially one with chronic medical needs, it is very easy to get caught up in what is emergent, you almost simulate a firefighters approach. Then one day, someone walks into your life from Special Olympics and makes you remember that part of being a child is just that: being a child. Having fun, playing sports and building friendships. The people and programs at Special Olympics have enabled John and Sara to experience that.
Culture
The 3 Things Republicans and Democrats Agree On - Molly Ball, The Atlantic
A fascinating new Pew report charting America's increasing partisan polarization came out Thursday, and it has inspired all the usual handwringing. We're more divided along political lines than ever, and here are the data to prove it.

On most issues, the parties have legitimate differences of opinion that reflect the different opinions held by their partisans. But on immigration, national security, and gay rights, most voters in both parties are on one side.
India's Most Viewed Ad Is Absolutely Horrifying - Laura Stampler, Time
India's "most-viewed ad," according to Adweek, uses one of advertising's most terrifying tropes: the dancing CGI baby. But the spot for mobile operator MTS Telecom, which accumulated almost 25 million YouTube views in 3 and a half months, takes the uncanny valley to a new sordid level: Viewers are taken into the delivery room as an infant dances out of his mother's birth canal to the tune of Diana Ross' "I'm Coming Out."
Support our work. Subscribe to CT and get one year free.
To add a comment you need to be a registered user or Christianity Today subscriber.
Recent Posts
The Benefits of Roughhousing