Weekly Roundup 3.14.14
Two stories--one sad, one hopeful-- of disability, plus faith and culture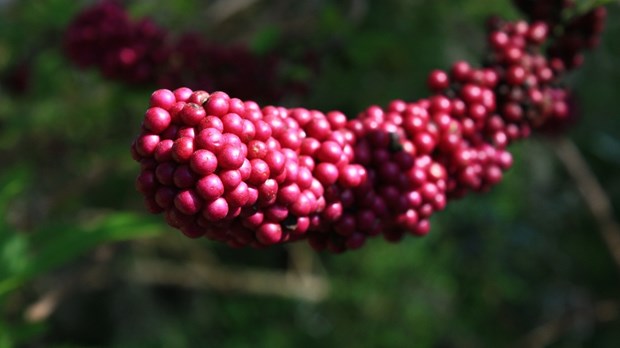 If you only have time to check out two articles this week, I highly recommend the first two--both related to disability. One is the hard and sad story of men with intelletual disabilities who were virtually enslaved by a turkey processing company. The other is a delightful and hopeful story about a boy with autism who finds his way to emotional relationships through Disney characters. I highly recommend taking the time to read both and to consider the ways in which we can particpate in the good stories and alleviate the sad ones:
Disability
The 'Boys' in the Bunkhouse: Toil, abuse, and endurance in the heartland. The story of more than a dozen men with intellectual disabilities who were neglected, abused, and exploited for more than 30 years at Henry's Turkey Service in Atalissa, Iowa. Dan Barry of the New York Times recounts the nightmare these hard-working men endured.
"I'm an evil parrot [from 'Aladdin'] talking to a Disney villain, and he's talking back. Then, I hear a laugh, a joyful little laugh that I have not heard in many years." Learn how one boy with autism turned Disney "movies into tools that helped him make sense of a wider world." Ron Suskind shares the touching story of his son, Reaching My Autistic Son Through Disney for the The New York Times.
Meet Antoinette Mendoza, 45, one of the first two women with Down syndrome to finish a marathon. "[The marathon] has really been driven by their friendships, and their drive to get out into the community and show people what they're able to do and what phenomenal athletes they are and what great friendships they have...That's what's really driven the whole marathon." Annie Hauser shares more on this inspirational athlete, Woman with Down Syndrome to Run Her Third Marathon.
"..drugmakers are testing medicines that may improve learning in people with Down syndrome" Find out more, Drugs aim to help Down syndrome kids learn featured on HeraldNet.
Faith
Should Colleges Teach Religion to Their Students? Marshall Poe of The Atlantic explains why offering spiritual guidance could prove helpful to those students who feel adrift. "I'm talking about teaching them how to live so they do not have to suffer an endless stream of miseries… American higher education has..one glaring deficiency: it does not teach its undergraduates how to live. It teaches them when the French Revolution was, what the carbon cycle is, and how to solve for X. It does not teach them what to do when they feel confused, alone, and scared."
"How would hearing the story of a noblewoman who helped abolish slavery in the British Empire inspire you to keep fighting to end it today?" FInd out why Christian Women Need to Know Their History- an article by Hannah Anderson, guest writer for her meneutics.
Culture
Don't miss the "I, Too, Am Harvard" photo campaign that explores the diverse experience that black students at Harvard have to face. 63 Black Harvard Students Share Their Experiences In A Powerful Photo Project.
"Americans may understand the right to make and watch porn, but they still don't think it's a good thing." Emma Green of The Atlantic reports, Most People Think Watching Porn Is Morally Wrong.
Support our work. Subscribe to CT and get one year free.
To add a comment you need to be a registered user or Christianity Today subscriber.
Recent Posts
Weekly Roundup 3.14.14