Weekly Roundup 3.28.14
What to read this weekend: articles on faith, Down syndrome, and cohabitation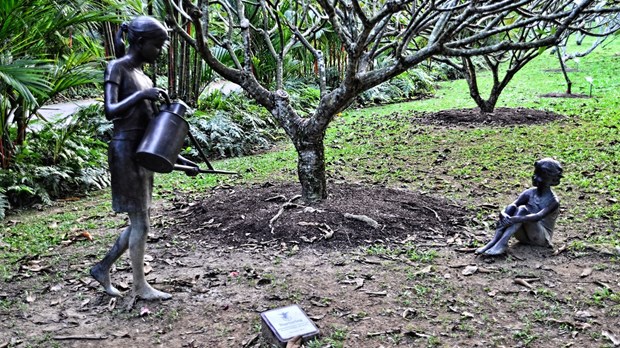 In case you haven't noticed, every week on Friday I offer a list of blogposts and articles you might enjoy over the weekend on the topics I try to cover on this blog--faith, family, disability, and culture.
Faith:
Andrea Palpant Dilley shares her personal faith experience upon reading about a Swedish pastor's conversion in Three Ways Catholic Tradition Bolstered My Protestant Faith from Christianity Today's her.meneutics.
"The Real Me is the Micha God loves, the me that is not defined by others, but only by a loving Creator." Micha Boyett recounts the journey of writing her latest book and the preparations for the inevitable criticisms in On writing: ego, insecurity, & the life of the beloved.
Disability
The following excerpt was taken from the heartfelt letter, Dear Parent of World Down Syndrome Day, written by Barb Dittrich, founder of SNAPPIN' MINISTRIES: "Congratulations, Parent of World Down Syndrome Day! While you may sometimes feel overwhelmed by how far we still have to go in making this world a better place for your child, please know that parents like YOU have brought us so far from where we once were. You spur us all on to greatness. I am so proud and grateful to know you."
Mark Leach addresses the question, Prenatal testing for Down syndrome: does it respect a woman's right to choose?
"It'll be significant progress when kids with disabilities in ads or magazines are no longer a big deal since that will mean it's typical. Same goes for adults; I would so love to see models with cerebral palsy or Down syndrome integrated into Glamour, Elle and Bazaar fashion spreads...For now, I give Parents magazine props for leading the way." Parents Magazine Makes Special Needs History featured on Ellen Seidman's blog, Love That Max.
In honor of World Down Syndrome Day 2014, Dancers with Down Syndrome Cover 'Happy' by Pharrell.
In her article for the New York Times' Motherlode, Tiffanie Didonato reflects upon the fears and joys she experienced during her pregnancy: "Would I be a good mother because I was different? Or would I fail, because I was different? I'm confident as a person with my form of dwarfism. I know nothing else. But I will never let dwarfism define me." I Didn't Want My Son to Have Dwarfism. Not Really.
Following World Down Syndrome Day, Mark Leach compiled several mother's thoughts on parenting children with special needs in, What some moms have learned from having children with Down syndrome."Thank you to all the moms out there sharing what you want others to know about having a child with Down syndrome."
Culture
Is it a myth that "playing house & stocking up on premarital Ikea furniture heightens our risk for divorce"? Lauren Fox of the Atlantic reports, The Science of Cohabitation: A Step Toward Marriage, Not a Rebellion: New research shows that the older people are when they make their first big commitment—cohabitation or marriage—the better their chances for marital success."
Happy Reading!
Support our work. Subscribe to CT and get one year free.
To add a comment you need to be a registered user or Christianity Today subscriber.
Recent Posts
Weekly Roundup 3.28.14