Weekly Roundup 3.7.14
genetically-modified babies, prenatal testing, the presence of God, and more...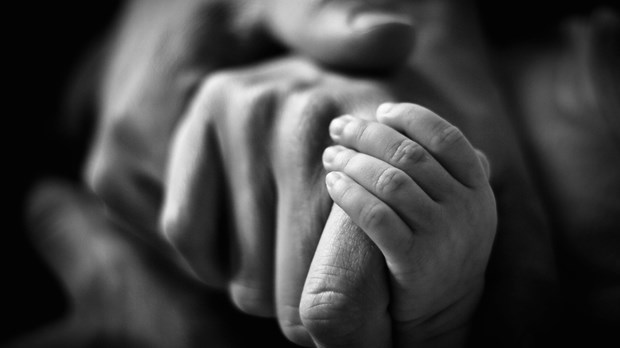 I've been in bed with what has turned out to be a sinus infection for most of this week, which leads to a somewhat fuzzy brain and lots of time for skimming articles. So here are a few you might enjoy:
Faith
"We cannot attain the presence of God because we're already totally in the presence of God. What's absent is awareness."—Richard Rohr Have you ever wondered how you can experience the presence of God? Elisa Fryling Stanford shares her thoughts, reflecting upon her daughter who has Down syndrome and needed heart surgery in Presence on Art House America.
Most of us are aware of the income gap in America, but what about The Compassion Gap? "To break cycles of poverty, we have the tools to improve high school graduation rates, reduce teen pregnancies and increase employment. What we lack is the will to do so." Nicholas Kristof of the New York Times challenges us to stop pointing fingers and instead offer helping hands.
You can now join Micha Boyett in Found Grace, a Community Lenten instagram series from Ash Wednesday until Easter. To find out more visit, "#FoundGrace: Our Community Lenten Practice. 'Find Yourself Found'."
In his latest blog post, Morgan Guyton shares why he believes Why English majors make lousy fundamentalists. What do you think?
"Thinking deeply about our literary 'friends' is much more than entertainment -- much more than loving reading, it may in fact be yet another way of learning to love our neighbor." Read a Book, Love Your Neighbor by Rachel Marie Stone.
Family
Which "leadership roles require the greatest skill and impose the greatest burdens"? Rob Asghar, contributor for The New York Times answers that very question in, "Ranking The 9 Toughest Leadership Roles."
"Average is beautiful" according to Lammily, a new 'barbie' doll that "promotes realistic standards of beauty". Find out how you can help this doll become a reality for creator Nickolay Lamm as she launches her production project. James Hamblin of The Atlantic reports, Normal 'Barbie' Doll With Average Female Body Is Coming to Life.
Disability
A new study has found "a test that analyzes fetal DNA found in a pregnant woman's blood proved much more accurate in screening for Down syndrome and another chromosomal disorder than the now-standard blood test." How will these promising results change prenatal screening for genetic diseases? New York Times, Test Is Improved Predictor of Fetal Disorders by Pam Belluck.
According to New Trial for Georgia man who raped woman with Down syndrome by Adam Carlson of Ledger-Enquirer, a judge overturned a rape conviction of a woman with Down syndrome because he believed "she did not behave like a rape victim." Please sign and share this petition, Remove Judge McFadden from Office.
In response to P&G's new commercial promoting the Sochi 2014 paralympic games, Ellen Seidman considers the question, Moms of Kids with Disabilities: Are we the World's Toughest Moms?
"Both techniques raise serious ethical questions, about whether creating genetically modified babies or disposing of embryos affected by genetic disorders raise such significant moral concerns that we ought to approach them cautiously, despite the compelling possibility of healthy babies." Find out more in A Christian's Response to Genetically Modified Babies by Ellen Painter Dollar.
Happy reading!
Support our work. Subscribe to CT and get one year free.
To add a comment you need to be a registered user or Christianity Today subscriber.
Recent Posts
Weekly Roundup 3.7.14