A Booklist for Grownups Who Wish They Could Go Back to School
Thirteen stories for those of us who miss high school English class.
Image: Ruth_W/flickr
I was talking with a friend who teaches high school English about his syllabus this semester. He teaches junior English, which means he covers largely American literature (although they start with Shakespeare's Tempest). This year includes surprises like Upton Sinclair's The Jungle and predictable choices like Hawthorne's The Scarlet Letter. Regardless, talking to him made me think back to my years in school and the great pleasure I had not only in reading these books but also in getting together with classmates to talk about them.
I've written before about why Christians should read secular novels, and about the serious pleasure of reading, and with both those posts in mind I emailed a few friends who teach high school (and in one case, college) English for their recommendations of books to read or reread this fall. My college professor friend Karen Swallow Prior responded as an overachiever and gave reasons for her recommendations (offered below). My friend Margaret Mitchell (who is not related to the Margaret Mitchell) also overachieved by giving me a list with 40 titles. So I selected a few from each list and added a few of my favorites from way back when.
They aren't beach reads, but I did ask for books that could be enjoyed outside of a classroom, so these should provide a good choice for a book club or just for you to enjoy in the evenings once the day has wound down. They aren't all particularly spiritual in nature, but they all do what good stories ought to do--they transport us to a different time and place and make us consider the nature of reality and the big questions of who we are and what our lives mean.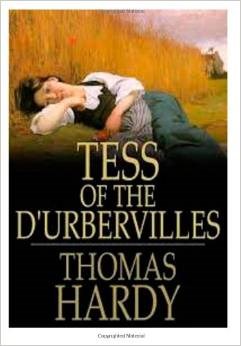 Tess of the D'Urbervilles, Thomas Hardy
Three friends recommended this one, so it jumped to the top of the list. As Karen Swallow Prior adds, "Hardy applies the ancient rules of classical tragedy to a modern world which, bereft of faith and hope, turns futilely to love."
Beloved, Toni Morrison
Another book recommended by multiple teachers, this one is also back on my list since I haven't read it in years. It is both a work of literary brilliance and a profound historical and social narrative about slavery and its effects on the soul.
Great Expectations, Charles Dickens
It should come as no surprise that Dickens appeared on multiple lists. In Karen Swallow Prior's words, "The orphaned Pip's journey to becoming a gentleman shows what true class consists of."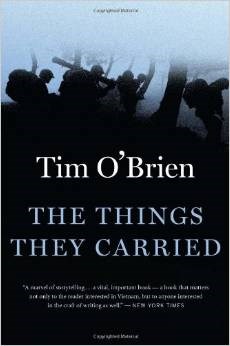 The Things They Carried, Tim O'Brien
I still haven't read this contemporary classic, which shows up on English and History reading lists alike. As the book jacket explains, "[It] is a ground-breaking meditation on war, memory, imagination, and the redemptive power of storytelling." It's on my list now.
East of Eden, John Steinbeck
Another favorite among the teachers I polled, Steinbeck's rewriting of Cain and Abel in the American West brings together fascinating narrative and a meditation on the nature of good and evil.
​The Complete Stories, Flanner O'Connor
Anything by O'Connor is worth reading, in my estimation, but in this collection, as Karen Swallow Prior puts it, "O'Connor jolts the complacent Christian into re-examination of not only what redemption means, but what it costs."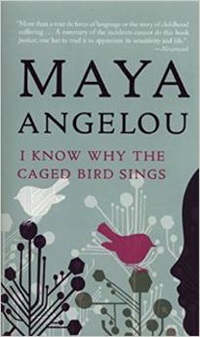 I Know Why the Caged Bird Sings, Maya Angelou
Maya Angelou's debut memoir, first published in 1969, is a modern American classic. As Karen writes, "Both the ugliness of injustice and the beauty of the prose in this book will take your breath away."
Gilead, Marilynne Robinson
I'm hoping to reread this recent novel by Marilynne Robinson where she weaves together faith, doubt, aging, and the story of a midwestern family. The third book in a trilogy that began with Gilead, Robinson's newest novel Lila comes out next month.
Absalom, Absalom, William Faulkner
I return to this novel again and again because I am fascinated by the writing itself as well as the story of loss and longing due to the legacy of slavery in the American south.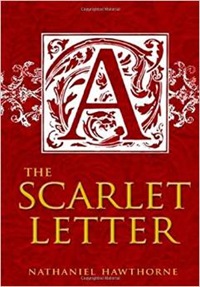 My Name is Asher Lev, Chaim Potok
Art, faith, and family combine and conflict in this novel about a young Jewish American boy struggling to grow up and remain faithful to himself, his family, and his calling.
The Scarlet Letter, Nathaniel Hawthorne
No high school English list is complete without Hawthorne's classic novel. Thankfully, the story has stood the test of time and themes of love, redemption, grace, and faith remain relevant two hundred years later.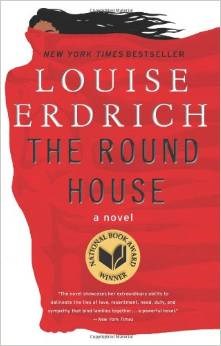 The Round House, Louise Erdrich
As my teacher friend explains, "The Round House is a coming-of-age novel wrapped in a mystery, set on tribal lands in North Dakota; it tells the story of a thirteen-year-old boy who, along with some friends, sets out to find the man who viciously attacked, and nearly killed, his mother."
Pride and Prejudice, Jane Austen
Yet another staple of high school English curriculum, this book (and all other Austen novels) is worth reading again and again for the deftness of her prose and for the love story she tells with humor, wit, and wry grace.
What books are you reading this fall, and why?
**Author's note--A previous version of this post listed Chaim Potok's The Chosen, which I do recommend. But the description that accompanied it was of My Name Is Asher Lev.
Support our work. Subscribe to CT and get one year free.
To add a comment you need to be a registered user or Christianity Today subscriber.
Recent Posts
A Booklist for Grownups Who Wish They Could Go Back to School