Dear Eric Metaxas, The Anti-vax Messaging You Are Spreading Is Harmful. Sincerely, Two Evangelicals.
Your support of unfounded COVID-19 anti-vaccine claims is putting peoples' health, lives, and faith at risk.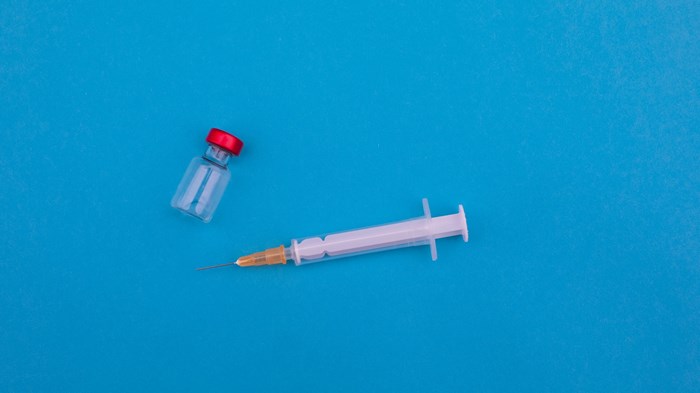 Dear Mr. Metaxas,
Your support of unfounded COVID-19 anti-vaccine claims is dangerous.
Not quite a year ago we warned President Trump's actions encouraging churches to reopen without proper guidance during the pandemic was dangerous, especially for the Evangelical church. Now, we are writing you out of similar concern for the way you've been spreading misinformation and discouraging COVID-19 vaccines.
Our team at the Humanitarian Disaster Institute, the country's first Evangelical disaster research center, launched our COVID-19 response weeks ahead of the WHO pandemic declaration. More than a year later, our team continues to walk alongside Evangelical churches, equipping leaders with tools, resources, and trainings. Out of this experience we've seen the dangers of COVID-19 misinformation first-hand.
Several of our research studies have shown that the pandemic not only negatively impacts peoples' physical health, but also their spiritual and emotional health. Moreover, a recent study shows that white Evangelicals are less likely to get vaccinated against the pandemic than Black protestants.
Your continued spreading of this sort of misinformation is damaging the Evangelical church's witness to Christ—and you're not the only one—other white Evangelicals are also buying into anti-vaccine untruths.
Several years ago in your bestselling book Bonhoeffer: Pastor, Martyr, Prophet, Spy, you wrote: "Things do exist that are worth standing up for without compromise. To me it seems that peace and social justice are such things, as is Christ himself." But instead of standing up for such ideals, your words have sown division and injustice, from spreading unfounded voter fraud claims in the last presidential election to COVID-19 vaccine falsehoods.
Considering the surge in Christian nationalism and COVID-19 cases in the United States, it's imperative that Evangelical leaders speak out against mistruths that threaten the mind, body, and soul of our country—and the Evangelical Christian church.
Micah 6:8 is one of the Scripture verses we've found helpful for addressing dangerous retric like these recent falsehoods aimed at white Evangelicals: "He has told you, O mortal, what is good; and what does the Lord require of you but to do justice, and to love kindness, and to walk humbly with your God?" This Scripture verse reminds us that Christians testify through our words and actions. Who and what we support—or stay silent about—is a form of testifying.
When you and others not only promote false information about vaccines, but actually encourage others to "pass it on," this undermines the testimony of people whose purpose is to testify to the one who is "the way, the truth, and the life" (John 14:6). Among other things, these words and actions disparages the image of God in which each of us was created.
This leads us to our final point: what we say is important, and so is how we say it. Jesus "emptied himself...he humbled himself and became obedient to the point of death—even death on a cross" (Philippians 2:7-8). This relates of course to Micah 6:8 saying one of the most important things about living is to "walk humbly with God." The hubris and lack of humility by some white Evangelicals on display as they espouse conspiracy ideology only compounds the damage being done onto others.
Supporting, or staying silent about lies circulating about COVID-19 vaccines is not a sign of living a humble life. In a controlled laboratory study, we paired together people who fundamentally disagreed about a contentious religious issue to engage on the topic. Even in a setting specifically designed to create tense interactions because of varying beliefs, participants reported feeling higher levels of closeness and trust toward discussion partners who exhibited higher perceived levels of humility.
Downplaying the threat of COVID-19 is dismissive of the suffering so many have experienced at the hands of this disease is the opposite of loving kindness. For Evangelicals who follow Jesus, this is unacceptable. God has gifted us with an incredible capacity to love our neighbors, including through science and modern advances in medicine like COVID-19 vaccines--pass it on.
The Better Samaritan is a part of CT's Blog Forum. Support the work of CT. Subscribe and get one year free.
The views of the blogger do not necessarily reflect those of Christianity Today.