Refugee Camps Aren't Always a Safe Haven
We interview two refugees currently waiting for resettlement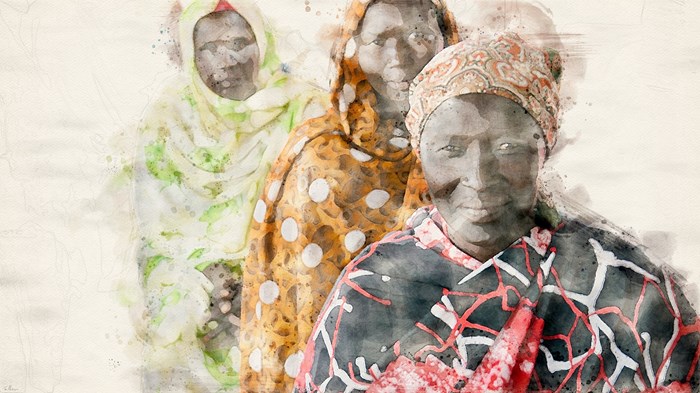 Have you ever wondered what life is like in a refugee camp?
The Humanitarian Disaster Institute at Wheaton College and its partners do significant research in refugee camps and with resettled refugees, providing resources to those who minister to them. When serving refugees, building relationships with them, or advocating for them in their new home countries, it's helpful to understand the environment they've just left.
So we asked a partner to get some firsthand reports from refugees still living in camps, awaiting resettlement. Amer, a young single woman from South Sudan, and Richard, a middle-aged father from Sudan, have lived in Kakuma refugee camp in northwestern Kenya for more than 15 years. At their request, we are using pseudonyms to protect their identities. For this piece, they spoke with us via WhatsApp about safety inside Kakuma.
Kakuma refugee camp was established in 1992 in response to a wave of refugees fleeing war in Sudan.
Nearby Kalobeyei refugee settlement was established in 2016 in response to a large number of incoming refugees as South Sudan deteriorated into civil war. Together they host nearly 200,000 refugees from 22 countries, most of whom are from South Sudan, Somalia, DR Congo, and Ethiopia UNHCR, Kakuma Camp and Kalobeyei Settlement Briefing Kit, May 2019. Link: Briefing-Kit_May-2019-approved.pdf (unhcr.org). Amer and Richard are among them.
How safe do people feel in the camp?
I asked Amer and Richard how safe people feel in the camp. Amer replied, "It is way better than back home. But that does not mean it is safer. There is still an element of fear between communities." She continued, "For example, I'm a South Sudanese and I'm Dinka. The reason why I came to the camp was the conflict between the Dinka and the Nuer. Now both communities exist in the camp – both the Nuer and the Dinka that fled the war. And just the existence of them both creates a tension. And this is where your parent has to teach you how to stay near your clansmen – or walk in a team so that if you're attacked, at least your community can fight back and help you out. But it's not the way we should be living."
She went on to share how her 17-year-old cousin failed to return home one evening after a traditional festival. "The [Dinka] community was tense. You could literally smell fear in the atmosphere. The next morning a search team was sent. They found his body – he lay there lifeless. His eyes gorged out. His teeth broken down. And of course, my community suspected the Nuer community. When they came back home, they were planning an attack. It's just an endless kind of conflict that never ends."
Richard shared that refugees even fear the police in the camp as they are taking advantage of the Covid-19 pandemic to arrest and fine refugees caught without wearing a mask. "When people see police, they start running."
Richard said that violent robbers and thieves pose another threat to personal safety. "They have attacked people in many places. They have even taken women, raping them at night in the camp."
He told me how thieves broke into his Burundian neighbors' home one night and threatened to kill them. "They choked the woman and put a knife up to her eye." They got away with over $400—a small fortune in Kakuma.
Richard noted that their vulnerability has increased due to a severe shortage of food and firewood for cooking. "Some years back they gave food [rations] every 15 days. But now it can take up to two months. And all this period of time you have to struggle to get more food for your home which can sustain you. In terms of firewood, it can take 2-3 months between distributions. It is not easy."
Richard sums up life in in the camp. "Life is very worse and very hard in the camp. But God is always on our side and always looking at us and helping the people."
The UN Refugee Agency reports that 80% of the world's refugees are in countries affected by acute food insecurity and malnutrition UNHCR USA. Link: UNHCR - Figures at a Glance. Date: 3/16/2021.
The Better Samaritan is a part of CT's Blog Forum. Support the work of CT. Subscribe and get one year free.
The views of the blogger do not necessarily reflect those of Christianity Today.