James' Encouragement to Us: Leave Distraction and Cultivate Faithfulness
Distraction, maybe even more than rebellion, is often what gets in the way of us living out our faith.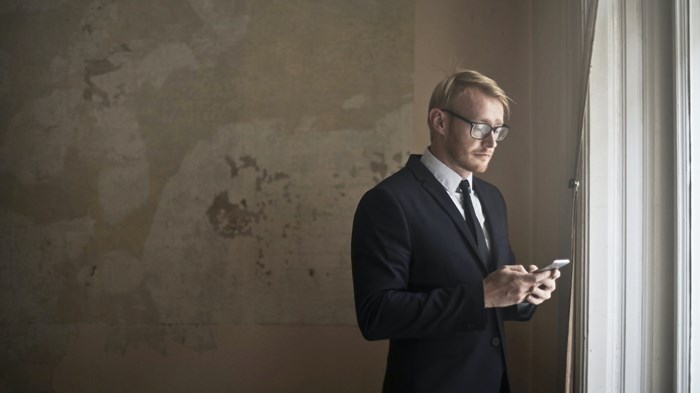 "Do not merely listen to the word, and so deceive yourselves. Do what it says. Anyone who listens to the word but does not do what it says is like someone who looks at his face in a mirror and, after looking at himself, goes away and immediately forgets what he looks like. But whoever looks intently into the perfect law that gives freedom, and continues in it—not forgetting what they have heard, but doing it—they will be blessed in what they do. Those who consider themselves religious and yet do not keep a tight rein on their tongues deceive themselves, and their religion is worthless. Religion that God our Father accepts as pure and faultless is this: to look after orphans and widows in their distress and to keep oneself from being polluted by the world." (James 1:22-27)
Maybe it's just my personality, but the Bible makes me laugh sometimes. Occasionally these giggles come from the text, like when the disciple John competitively points out after the Resurrection that he "outran Peter and reached [Jesus's] tomb first." Other times it's from how the words reflect my own special brand of ridiculousness. Today would be the latter.
I don't have to look far to see how I recently lived out verses 23 and 24 as "someone who looks at his face in a mirror and…immediately forgets what he looks like." Except my example was with my husband. Yesterday, I looked him straight in the face while he told me exactly two things to remember. Ten minutes later I sent this text: "I have no idea what you told me before you left." While I'd like to claim this was an exception, it wasn't. Like many of us, I often live in an unfocused, rushed, distracted state.
The themes of distraction, intentionality, and focus run like a thread through the above verses. We could read them as though James is using a harsh voice, saying that we read God's Word and then ignore it because we don't feel like doing it. While that is possible, I would also suggest that many people trying to live out their faith are not intentionally oppositional. Instead, we are distracted.
Distraction, maybe even more than rebellion, is often what gets in the way of us living out our faith.
Due to the uniqueness of our digital world, our brains are literally being rewired by near-constant connections, notifications, and information. There are so many wonderful things about these advances, not the least of which is the ability to stay connected, improved access to education, and increased awareness of global issues. However, it is these same parts of our busy experience that can lead us to distraction, diluted intentionality, and paralysis of purpose caused by endless choices.
Many people trying to live out their faith are not intentionally oppositional. Instead, we are distracted.
To describe how distraction may operate, James offers three examples. In verses 22- 25, we see someone who looks in a mirror but then forgets what she looks like. In 26, it's someone who considers themselves to be a person of faith but then speaks in ways that don't match. In 27, he reminds us of our purpose to love the vulnerable and not be distracted by other options the world offers. Three different angles, but each reflects what sometimes happens when we become the "absent-minded faithful," rebelling or being distracted from who we are and what we're supposed to do. In short, we just don't function as well when we try to operate outside of the way we are designed.
Here's part of the reason why.
When we are designed to live one way but do the opposite, the conflict messes with our heads. In counseling, this is called "cognitive dissonance." It's the awareness in our minds (and I would suggest our spirits) of believing one thing but doing another. This inconsistency makes us uncomfortable. But, when we live consistent to our design, we reap incredible benefits. Graciously, James points those out also:
(v. 22-25) When we listen to the word and "continue in it" to "do what it says," we experience "freedom" and are "blessed in what [we] do." Aligning our values and our actions frees and blesses us.
(v. 26) When we use our words in a way that is consistent with our beliefs, our faith doesn't feel "worthless" and is less likely to create confusion in others. Aligning our speech with our faith helps our expression of faith seem more authentic to others.
(vs. 27) When we use our time and energy to love the vulnerable, rather than being distracted by all the other things the world offers, faith just feels more "pure." Aligning our actions with God's priorities feels less conflicting than trying to serve God and the world.
Be consistent. Intentional. Focused. These are James's reminders to us today. Not so we can mentally berate ourselves for how often we are inconsistent or hypocritical. But instead, so we can grasp that living and speaking in the ways that match our faith are the best route to spiritual freedom, blessing, and effectiveness in the way we love and serve others.
Anne Rulo is an author, speaker, and work-at-home Mama. For 15 years, she worked as a licensed professional counselor and marriage and family therapist. After leaving front-line counseling, Anne now freelances and is an author, speaker, and mental health consultant. She is the author of three devotional studies: Cultivating Joy, The God Blanket, and When Faith Does. Anne's favorite activities are walking, spending time in nature, and reading.
The Better Samaritan is a part of CT's Blog Forum. Support the work of CT. Subscribe and get one year free.
The views of the blogger do not necessarily reflect those of Christianity Today.