What's LUV Got to Do With It? Giving That Goes the Distance
LUV (Learning, Understanding, and Validating) talk is a valuable skill not only for relationships, but also for those of us involved in giving and philanthropy.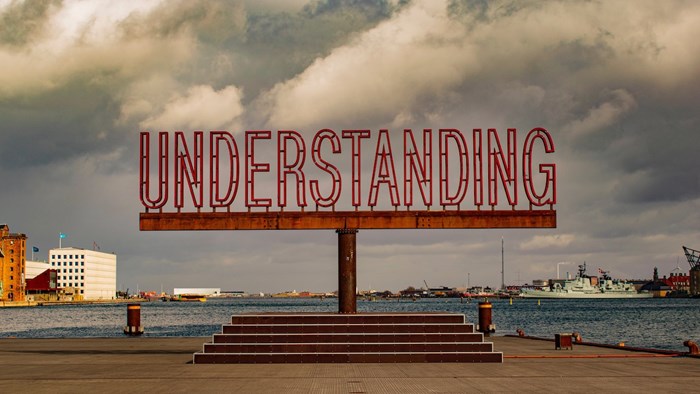 During a seven-week church small group called "Marriage that Goes the Distance," my wife and I learned about LUV (Learning, Understanding, and Validating) talk. It's like placing an order at the drive-thru window.
It begins with the drive-thru attendant (spouse #1) listening while the customer (spouse #2) describes what they think, feel, want, or need. Next comes understanding as the attendant repeats what they heard to ensure reception accuracy. Finally, the customer acknowledges that the attendant hears them correctly, validating the order's accuracy.
During this three-stage communication process, it is vital to understand the communication layers, both verbal and non-verbal. When communicating, 7% percent of understanding comes through our words or lack of words, 38% from our body language and facial expressions, and 55% from our tone of voice. Ultimately, the goal of LUV talk is mutual understanding, not the resolution of the matter or conflict.
LUV talk is a valuable skill not only for relationships, but also for those of us involved in giving and philanthropy.
LUV Talk in Philanthropy
I believe LUV talk (healthy communication) is the middleware of scalable and authentic giving and philanthropy. Middleware—when implemented well—is seamless, invisible, and undetected, allowing organizations to scale enterprise-wide. It's paramount that we take time to focus on developing a healthy and scalable middleware (means of communication) that reflects our DNA as communities who love, care, and share.
Before identifying programs, key activities, distribution channels, and solutions to meet our target audience's needs, let's gauge the health of our communications. By being fully present with the recipient of our giving and philanthropic actions via LUV talk, we get to know another person in greater detail or intimacy.
When done well, LUV talk increases intimacy, enabling the growth and scale of relationships with constituents (e.g., donors, sponsors, beneficiaries, volunteers, members, employees, and strategic partners).
Also, if we pay attention to LUV talk, we can avoid miscommunication often caused by fast-tracking our goals, objectives, and milestones. But even more significant, we will avoid mismanaging any relationships entrusted to our stewardship or missing opportunities for living out the Great Commandment of loving God and loving our neighbor as ourselves.
What LUV Talk Can Do
When we actively listen, ask clarifying questions to gain understanding, and validate concerns by restating them in a language that is understood and affirmed, we apply the caulk (caring, assuring, understanding, loving, and kindness) needed for the gift exchange of intimacy and human dignity. LUV talk requires the giver to invest the time and effort to see the receiver before attempting to do for the receiver (meet a perceived need).
Jesus demonstrates the LUV talk principle in the kenosis. The incarnation (Divinity getting under the skin of humanity) entails Jesus listening, understanding, and validating the ultimate need of humanity—the need for redemption (freedom from our bondage to sin and reconciliation with God). During 33 years of ministry on earth, Jesus (the bridegroom) engages in the apex of LUV talks with humanity (the bride) before giving the ultimate philanthropic gift (as the pinnacle of patrons), the sacrifice of His life to redeem and reconcile humanity with the Father through the Son by the power of the Holy Spirit.
This same principle of LUV talk is applicable today if we seek to embody the Great Commandment.
Do we desire to be seen? Then let us serve as a willing audience that acknowledges this common desire through reciprocity towards our neighbor.
How do you LUV talk? How does your organization LUV talk as it mobilizes the masses to align with its mission and vision?
So, what's LUV got to do with it? It enables us to be better Samaritans; to do good, better.
Arbra Bailey is a community leader, speaker, consultant, strategist, and a Postgraduate Student at Baylor University's Truett Seminary living in Katy, TX. He brings a unique ability to develop people and networks, fostering community into his role as President of Bailey Consulting. Arbra utilizes a relational approach to develop transformational leaders that transform organizations. He holds a B.S. in Computer Science from Trinity University (TX) and an MDiv in Theology from Truett Seminary (TX). Connect with him on LinkedIn.
The Better Samaritan is a part of CT's Blog Forum. Support the work of CT. Subscribe and get one year free.
The views of the blogger do not necessarily reflect those of Christianity Today.