Most movies that feature the 1962 Cuban Missile Crisis (e.g., the Kevin Costner flick Thirteen Days) are at once excessively serious and excruciatingly dull. Not so the 1993 Joe Dante production Matinee, a comedy about young love amidst improbable circumstances. In the movie's most memorable line, a concerned mother in the southern Florida town explains to her son that if there is a nuclear detonation, he should look away from the blast; then stop, drop, and cover; and then come right home.
Fair or not, that was the line that kept coming to mind as I read When Every Moment Counts: What You Need to Know About Bioterrorism from the Senate's Only Doctor, by Senator Bill Frist, M.D. (R-Tenn.). Any honest reader will admit that Frist means well, but we're often left wondering if he doesn't completely miss the point.
The book begins with a retelling of the story of the anthrax letters, delivered to Congress via the offices of senators Daschle (D-S.D.) and Leahy (D-Vmt.) in October of last year, that shut the House down for several days, made a few congressional buildings unusable until months later and almost caused mass pandemonium. During this time, Frist, as the "Senate's only doctor" (there are several in the house), was constantly asked for advice and information from concerned colleagues and staffers. This massive concern from those in and outside government led to the Centers for Disease Control's Website being overtaxed and then crashing. Other information resources were similarly strained.
In response, Frist turned his own Website into a hub of information, ordering his staffers to maintain and update the site around the clock. He responded to many queries for information with a terse (but one, assumes, friendly), "Go to ...
1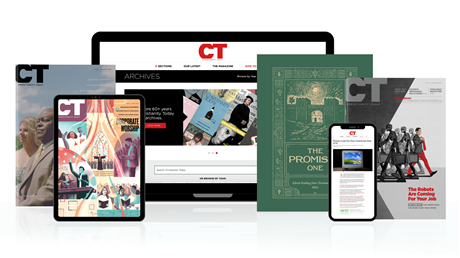 Find hope and historical insight. For a limited time, explore 60+ years of CT archives for free!
Daily devotions from Timothy Dalrymple during this pandemic.
Hundreds of theology and spiritual formation classics from Philip Yancey, Elisabeth Elliot, John Stott, and more.
Home delivery of new issues in print with access to all past issues online.
Join now and get print issues access to archive PDFs.
Stop, Drop, and Cover
Stop, Drop, and Cover