true
Style: Elegant country/folk; compare to Patty Griffin, Rosanne Cash, Over the Rhine
Top tracks: "The Road," "Hard Bargain," "New Orleans"
A few years back, Emmylou Harris released a greatest-hits package that bore the subtitle Heartaches and Highways—an appropriate image for an artist whose life and music have always seemed to embrace the familiar metaphor of life as a road, a journey, even a pilgrimage.
Her new album, Hard Bargain, actually begins with a song called "The Road," a title that can be read as both metaphor and the literal truth; the song—one of the album's eleven Harris originals—blends her own story of the early days, singing and playing alongside Gram Parsons, with Bible story echoes and philosophical overtones. Harris sings of wandering in the wilderness before reminding herself that "for everything there is a season." The song's cornerstone lyric, though, sounds like the confession of a weary pilgrim who's still making progress: "But down here under heaven, there never was a chart / To guide our way across this crooked highway of the heart."
The rest of Hard Bargain sounds almost like a travelogue written along that same crooked highway, and the journey is as fraught with heartache as it is rich in grace and joy. "New Orleans" is a surprisingly spirited song about Hurricane Katrina; rather than a song of devastation, it's one of resilience. "Darlin' Kate" is a sweet remembrance of Harris's departed friend, folk legend Kate McGarrigle, that finds joy in the prospect of a heavenly reunion. There are tunes of loneliness and sorrow, and one song—"My Name Is Emmett Till"—bears witness to a painful history of prejudice and violence.
But the artist who once cut an album called Stumble ...
1
Browse All Music Reviews By: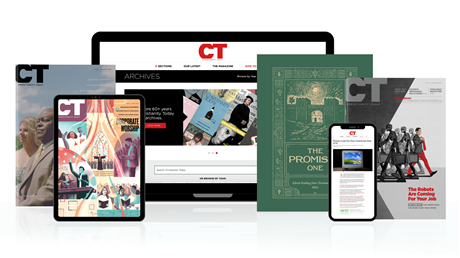 Find hope and historical insight. For a limited time, explore 60+ years of CT archives for free!
Daily devotions from Timothy Dalrymple during this pandemic.
Hundreds of theology and spiritual formation classics from Philip Yancey, Elisabeth Elliot, John Stott, and more.
Thought journalism that inspires you to think more deeply about your faith.
Hard Bargain
Hard Bargain