"We promise to make Wednesday a day of esteem for our Lord."
Peter Bagley, pastor of United Protestant Church in Morgan Park, Minnesota, on moving Sunday morning worship to Wednesday nights during the summer, when attendance is about half that of winter.
Source: Duluth News Tribune
"People often ask me what is the secret to the success of this show …. I non-jokingly say, 'My team and Jesus,' because nothing but the hand of God has made this possible for me."
Oprah Winfrey, on the last day of her eponymous show's 25-year run.
Source: The Oprah Winfrey Show
"[T]hese debates have not been at the core of our calling … [so] we chose not to become involved in the controversy that such a major ad campaign could entail."
Jim Wallis, explaining why Sojourners rejected an ad from the gay rights group Believe Out Loud. The decision was severely criticized by many on the Left.
Source: Sojourners
"To the extent that the alleged statements yet convey any defamatory meaning, it is a pronouncement of the moral judgment of a pastor upon the conduct of a church member."
Judge Jack M. Battaglia of New York, dismissing a defamation lawsuit brought by a woman against her pastor. The pastor had called the woman a "whore" for renting a room to his daughter and a married man with whom she was living.
Source: Religion Clause
Related Elsewhere:
Earlier Quotation Marks columns are available from June 2011, May 2011, April 2011, March 2011, February 2011, January 2011, December 2010, November 2010, October 2010, September 2010, August 2010, July 2010, June 2010, May 2010, April 2010, March 2010, February 2010, January 2010, December 2009, November 2009, October 2009, September 2009, August 2009, July 2009, June 2009, May 2009, April 2009, and earlier issues of Christianity Today
See Christianity Today's news section and liveblog for more news updates.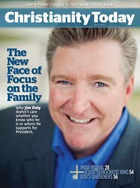 This article is from the July 2011 issue.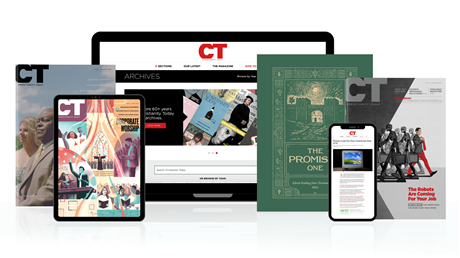 Find hope and historical insight. For a limited time, explore 60+ years of CT archives for free!
Daily devotions from Timothy Dalrymple during this pandemic.
Hundreds of theology and spiritual formation classics from Philip Yancey, Elisabeth Elliot, John Stott, and more.
Home delivery of new issues in print with access to all past issues online.
Join now and get print issues access to archive PDFs.
Quotation Marks
Quotation Marks