If your God is perfect and all powerful and loving, then why does he not give everyone on this earth a fair chance to know him and accept him? An example of this is a kid in Iran born into a Muslim extremist family and taught that Islam is the one true religion and that Christianity is a lie. These kids do not get a fair chance at knowing God, and they go to hell and suffer for it eternally. That is extremely unfair, and if that is the case, God is not perfect but cruel.
This recent letter to Christianity Today suggests some of the issues at the heart of this week's blogosphere explosion over Rob Bell's new book, Love Wins.
In case you've been living in a cave without Wi-Fi, one popular blogger who read a couple of advance chapters of Bell's latest book, announced that Bell was probably a universalist. This set Twitter on fire with both speculation and condemnation. One famous Reformed theologian simply tweeted, "Farewell, Rob Bell." One does not imagine that he had kicked Bell out of the Reformed theology club. Bell hasn't been considered a member in good standing for some time. Now, the tweet implies, Bell is no longer evangelical, or orthodox, or maybe even Christian.
A great many of the responses to Bell assume that there is only one right way to think about the destiny of people who do not put their trust in Christ in this life: they will experience eternal, conscious punishment in hell. Despite the cultural stereotypes, people don't think this because they are cruel and vindictive, because they relish the thought of people roasting in hell. No, they are trying to take seriously the teaching of Scripture, especially the words of Jesus. As Tim Keller has pointed out, Jesus talked about hell more than anyone else in the ...
1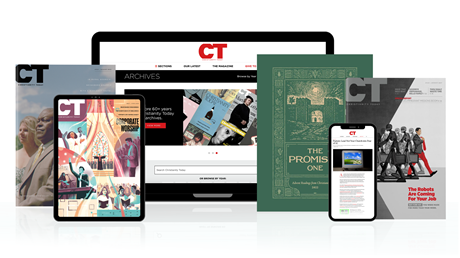 Subscribe to Christianity Today and get access to this article plus 65+ years of archives.
Home delivery of CT magazine
Complete access to articles on ChristianityToday.com
Over 120 years of magazine archives plus full access to all of CT's online archives
Subscribe Now
Heaven, Hell, and Rob Bell: Putting the Pastor in Context
Heaven, Hell, and Rob Bell: Putting the Pastor in Context