October 16, 2014
|
Church Planting
Seven Things Every Church Planter Must Know
Preparing for the adventure of a lifetime.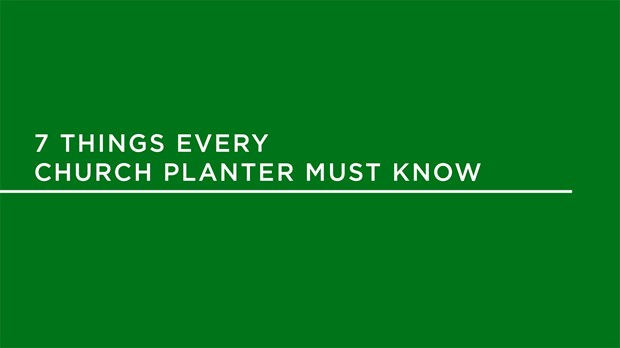 Image: Erick Hodge
Dear Church Planter,
I'm so excited for you! You're about to embark on the adventure of a lifetime!
Before you set sail, here are seven things you must know:
1. Be more passionate about developing a theological vision of why the church plant you serve exists than creating a "cool" Sunday morning worship experience.
2. Cast a vision that causes people to say, "If I don't join this movement or give to it financially, I'm missing out!" Trust God to do ridiculous things through your ministry. If your vision does not scare you and the people you lead, why bother?
3. Teamwork makes the dream work. Surround yourself with people who are smarter and more gifted than you. Pray them onto the team.
4. In the world of church planting, risk and faith are two sides of the same coin. Great accomplishments for the Kingdom of God are preceded by epic acts of faith and risk.
5. Be organized. Don't underestimate the importance of being organized! Systems and processes matter!
People don't follow disorder and chaos.
Spend time developing systems and processes that will carry forth the theological vision of the church plant in the lives of the people.
6. Your most important ministry is to your MARRIAGE and your FAMILY!
7. Love Jesus more than anything else, and from the overflow of His love, you will grow in your capacity to love your wife, children, congregation, and those who have yet to receive the love of Christ.
Love Jesus ABOVE ALL because He first loved you.
Love Jesus more than attendance records, more than the number of baptisms, more than people telling you how awesome your sermon is. Jesus must be your ultimate joy, because everything else in life is inconsistent. Jesus is the only constant. At His right hand is joy.
I pray this advice helps as you journey with Jesus on the great adventure of church planting. Planting Transformation Church was one of the most faith-stretching experiences I've ever had, and I'm so thankful God gave me the opportunity to grow the way He did.
Marinate on that.