Limitless Life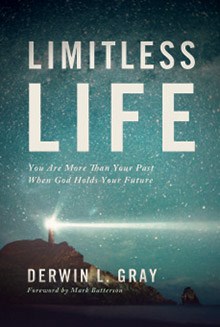 Is your life limited by labels the world and other people have used to define you? Labels you have internalized and apply to yourself every day. Labels like Afraid. Or Addict. Orphan. Damaged Goods. Failure. Maybe even Religious. These labels might be sewn into your life with such tight little stitches that they feel like a part of you. They feel like they define you. But that's a lie. If you let Him, Jesus can remove those old labels and tattoo new ones onto your soul. Then you'll begin to see yourself as God the Father sees you. The limits will be lifted, and your life will be transformed. It's the truth.
Join Pastor Derwin Gray on a fascinating journey into what can happen when you offer your head, your heart, and your hands to the only One who can offer you a truly limitless life.
Hero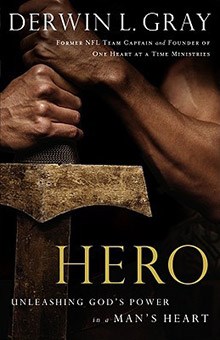 What comes to mind when you think of a hero? Hollywood star? Successful entrepreneur? Professional athlete? Maybe Superman? Rarely is the guy next door viewed as a hero. Derwin Gray is about to change that and how the world defines heroism.
In his book, Hero: Unleashing God's Power in a Man's Heart, former NFL team captain, pastor, and YouTube sensation as the Evangelism Linebacker, Derwin Gray calls men and women to live heroic lives by allowing God to reign and rule in their hearts.
Gray asserts that men and women are made to be heroes. Why is it, then, that many men don't live like it? Often, the pressures of staying afloat in a paycheck-to-paycheck existence eclipse any acts of boldness and valor, relegating heroism to action movies and fantasy worlds. Until now.