A New Kind of Leader, Part I
Learning to lead in love.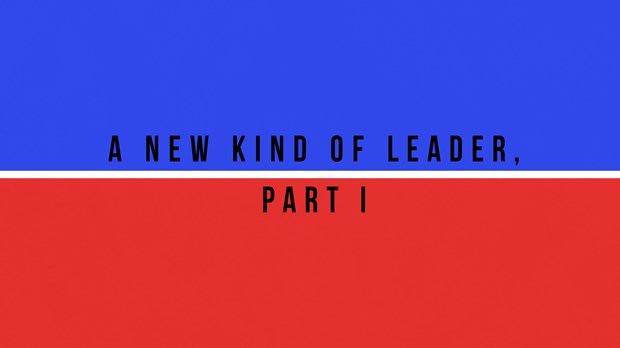 Image: Erick Hodge
As life has slowed down a bit in recent days, I've had more time to pray, think, and reflect on who God is calling me to be as leader and as a man.
I have been asking myself, "What kind of leader does God want me to be?" Sometimes I feel that the image of the American evangelical pastor is one of a CEO instead of a shepherd of people. I certainly understand the importance of vision-casting, systems and process, and organization; however, Jesus was more of a shepherd than a CEO. Jesus just didn't preach to people and write books. He discipled 12 men and ate with sinners. Jesus touched the unclean and had the sweat of other people on his hands. I want to love and serve people like Jesus, the Great Shepherd.
CEOs lead businesses. Shepherds serve God's blood-bought people.
CEOs motivate their staff to sell products to consumers. Shepherds love, equip, and serve the congregation so they can embody the gospel to a hurting and lost world.
CEOs are entrepreneurs who build businesses. Shepherds realize that Jesus said he will build his church.
Our five-year anniversary is coming up
On February 8, 2015, Transformation Church will celebrate its fifth anniversary. In many ways it feels like yesterday, until I think about how young my children were. Now my daughter is a college freshman and my son will be entering high school next year. Some days I wish I could get into a time machine and go back.
So much has happened in the last five years of the church's life. We've moved out of a warehouse into brand-new building with 1,250 seats. We've opened a campus in Rock Hill, South Carolina. We've even planted a church in Kershaw Prison in Kershaw, South Carolina and another in Madrid, Spain. Jesus has built a beautiful multiethnic, multigenerational local church that is on mission.
Since Transformation Church's inception, we've been one of the fastest-growing churches in America. That's a blessing, and I'm so thankful. However, fast growth or the size of a local church is not an indication of what's most important to Jesus. What's important to Jesus is reflected in these words to his disciples: "By this all people will know that you are my disciples, if you have love for one another" (John 13:35, ESV).
I want the local church to be a community of love. I want to be a man and leader who embodies God's kind of love.
I want to be a leader that embodies love
When I think of what love looks like in a leader, I think of how Jesus describes people who embody his kingdom (Matthew 5:1–9, ESV):
"Blessed are the poor in spirit, for theirs is the kingdom of heaven.
Blessed are those who mourn, for they shall be comforted.
Blessed are the meek, for they shall inherit the earth.
Blessed are those who hunger and thirst for righteousness, for they shall be satisfied.
Blessed are the merciful, for they shall receive mercy.
Blessed are the pure in heart, for they shall see God.
Blessed are the peacemakers, for they shall be called sons of God.
Blessed are those who are persecuted for righteousness' sake, for theirs is the kingdom of heaven.
Blessed are you when others revile you and persecute you and utter all kinds of evil against you falsely on my account. Rejoice and be glad, for your reward is great in heaven, for so they persecuted the prophets who were before you. "
We need a new kind of leader. We need a "blessed leader" who is growing in embodying Matthew 5:1–9. I want us to be blessed leaders.
Catch Part II of this blog on Monday as I explore the beatitudes and leadership.
Marinate on that.