Pennsylvania Governor Ed Rendell has signed a bill into law which protects church bake sales, potlucks and similar events from sanction by state food inspectors, according to WHTM.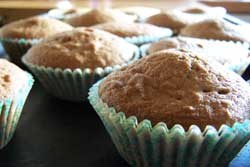 Pennsylvania church leaders—and, no doubt, church bake sale cooks—welcomed what became known as the "Pie Bill."
"Everybody likes pie," pastor Mike Greb told The Philadelphia Inquirer this week. His own St. Cecilia's Catholic Church has been at the epicenter of the recent controversy. ""These fundraisers are our survival," Greb said. "In tough economic times, they keep the doors open and the lights on."
In early 2009, an inspector from the Pennsylvania Department of Agriculture shut down a St Cecilia's Lenten bake sale.
Since the food was coming from a non-state-inspected kitchen, the state government considered it a "potentially hazardous substance." Freshman State Senator Elder Vogel decided to introduce a bill—his first in the legislature, according to the Pittsburgh Tribune-Review—allowing nonprofits to sell home-cooked food at fundraisers.
Concerned citizens sweetened the deal by inundating their legislators with plates of cookies, the Inquirer reports. The bill passed the House and Senate unanimously last week.
In 2005, Christianity Todayreported on several states which had various degrees of restriction of what churches could and could not do with baked goods.
Image via lcarsdata/wikimedia