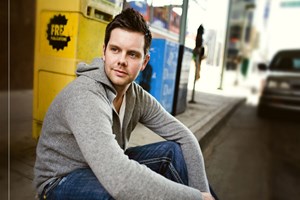 In the midst of the controversy surrounding Chick-fil-A's statements supporting the "Biblical definition of the family," the prominent young evangelical writer and speaker Jonathan Merritt came to the defense of the restaurant chain in an article for The Atlantic.
Usually in the news for his views on creation care and culture wars, this week Merritt was in the spotlight for an unexpected reason, his alleged homosexuality.
In response to Merritt's Atlantic article, blogger Azariah Southworth, called on Merritt to come out. He wrote, "[Merritt] rides the fence because of the strong anti-gay stance his religious community continues to take. He is brave by daring to push the envelope a bit but not enough to give himself away."
In an interview with LifeWay Research president Ed Stetzer, Merritt addressed the allegations, his past, and his identity.
He describes being sexually abused by a male when he was young which spurred periods of depression, silence, and confusion. After coming to salvation at age 13, Merritt said he decided to "walk with [God]," and live through his brokenness. In 2009, he met the blogger [allegedly Southworth] and "corresponded several times by email and text for a couple of weeks, some of them inappropriate." Merritt said," When I was traveling through a city near him, we met for dinner because we'd corresponded so recently. As we were saying goodbye, we had physical contact that went beyond the bounds of friendship."
Merritt explained that his experiences have made him compassionate towards others, but he does not identify as gay because he believes "there can be a difference between what one experiences and the life that God offers." He said he had been "planning to share the story of [his] brokenness for some time," and although he was unable to choose the timing, he is grateful that he can share it now.
CT has reported on Merritt's views on creation care, he has been profiled in the Who's Next feature, and has reviewed his latest book, "A Faith of Our Own: Following Jesus Beyond the Culture Wars."