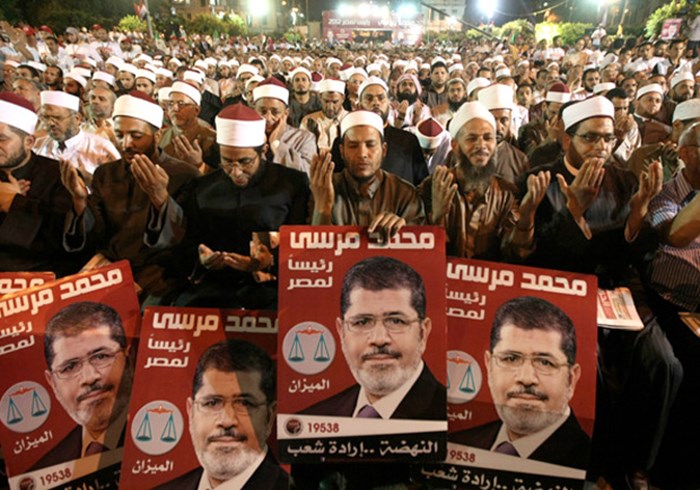 Image: Photo by Gettty Images
In the most democratic elections since 1952, the people of Egypt have freely chosen their leader. And for the first time in history, that leader is a native-born Islamist.
Mohamed Morsy of the Muslim Brotherhood captured 51 percent of the vote, narrowly defeating his rival Ahmed Shafik (widely perceived as the candidate of the former regime) who gathered 48 percent. Jubilant crowds in Tahrir Square celebrated into the night, though for diverse reasons.
Many rejoiced at the triumph of the candidate of Islam, one who had pledged to implement Shari'ah law. Others, nervous at the prospect of Muslim Brotherhood rule, nevertheless exulted in the triumph of the revolution, first deposing Mubarak and then defeating his former minister.
Some, though not likely in Tahrir, quietly exhaled at a democratic election and rotation of power, hopeful these gains will not be reversed.
Meanwhile, at a Christian retreat center outside of Cairo, a number of Coptic women shed tears of despair over their community's ...
1