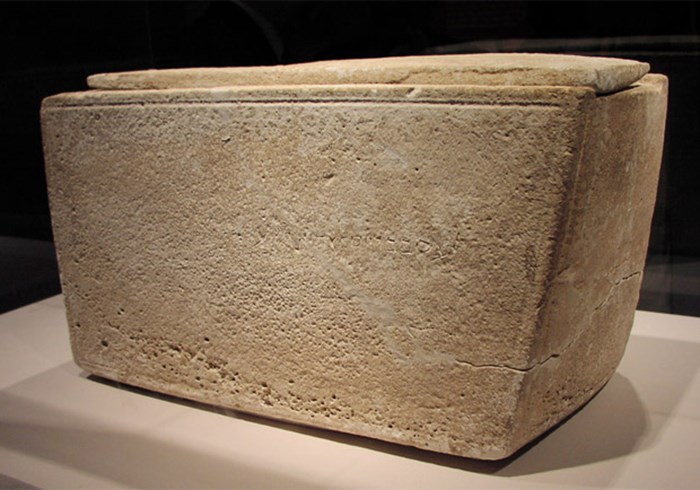 For nine years, it was the centerpiece of the Israel Antiquities Authority's (IAA) campaign against forgers and smugglers. Now it sits in a warehouse near Jerusalem—its future uncertain.
It's a small stone box—the type used to collect bones for burial in first-century Jerusalem. Carved on its side is an inscription: "James, son of Joseph, brother of Jesus." The ossuary is unquestionably 2,000 years old. The inscription, though, is a matter of contention.
Oded Golan, the Tel Aviv antiquities collector to whom it belongs, was found not guilty in March of all but 3 of the most minor of the 44 charges brought against him. So far there's been no indication that the IAA will be returning the ossuary or any of the other antiquities seized from Golan, despite a Jerusalem district judge's ruling that the IAA had failed to prove its case.
"They object to returning the pieces to me," said Golan. "They took hundreds of antiquities from my home and ...
1