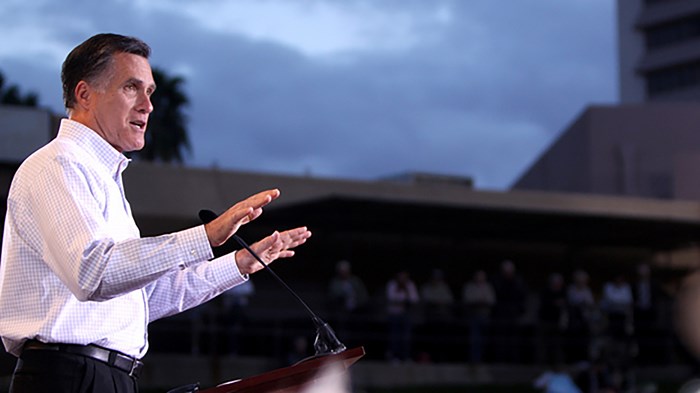 Image: Gage Skidmore / Flickr
Governor Mitt Romney is gaining on President Barack Obama in national polls. Following last week's presidential debate, public opinion shifted. The polls now show the race as a tie. Among evangelicals, however, support for Romney appears to have reached its ceiling. The battle for votes now lies elsewhere.
The Pew Research Center for the People & the Press released its latest political poll Monday. The poll, taken after last week's debate, found Romney ahead of Obama among likely voters 49 to 47 percent. This was a significant shift from Pew's September poll, which had Obama ahead 51 to 43. Both polls show white evangelicals solidly behind Romney. Three-quarters of evangelical likely voters said they will support the GOP ticket. At the other end of the religious-political spectrum, both polls showed those unaffiliated with any religion remaining two-to-one in Obama's camp.
As the race moves forward, both campaigns are unlikely to seek out votes from voters so unlikely ...
1