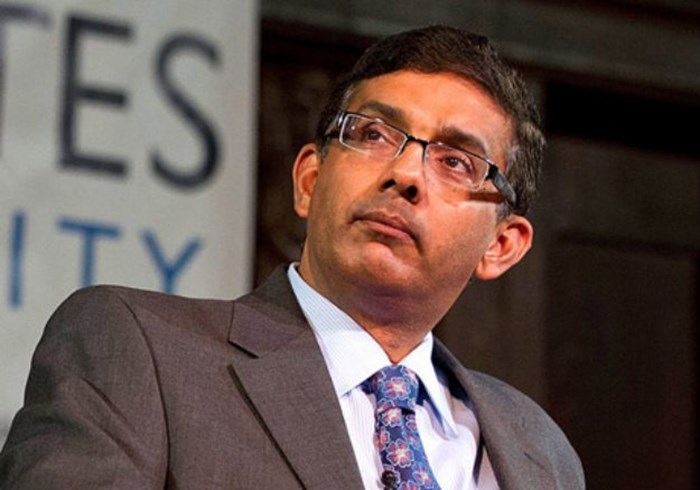 Image: Dineshdsouza.com
Best-selling author, documentary filmmaker, and former Christian college president Dinesh D'Souza was indicted today (Thursday, Jan. 23) by federal officials for alleged criminal violation of campaign finance laws.
Reuters reports:
According to an indictment made public on Thursday in federal court in Manhattan, D'Souza around August 2012 reimbursed people who he had directed to contribute $20,000 to the candidate's campaign. The candidate was not named in the indictment.
D'Souza linked on his Facebook page to The Hollywood Reporter's account of his indictment, in which his co-producer Gerald Molen defends him and released a statement noting:
We believe this is an unfortunate misunderstanding arising out of Dinesh D'Souza's desire to help the uphill campaign of a friend. There was no intent to do anything illegal or corrupt in any way.
In the indictment, made available by The New York Times, D'Souza was charged both with making false statements ...
1