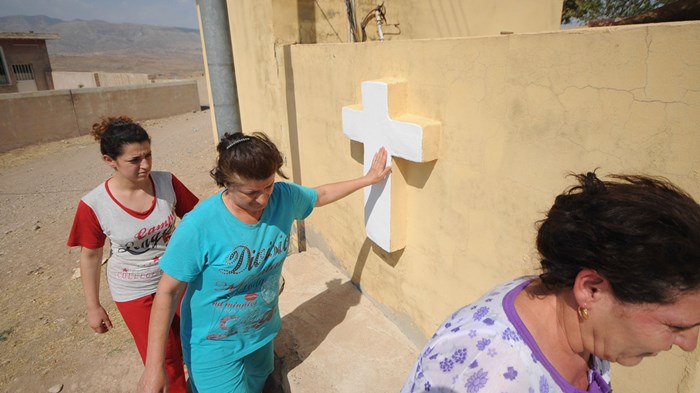 Image: Gail Orenstein / AP Images
Fawzi Khalil recalls what he saw on a recent visit to Dohuk, Iraq. Refugees slept on streets and under bridges, fleeing the wrath of ISIS.
"It is very hard to coordinate with Muslims," said the Egyptian pastor back at his Cairo church. "Everyone here is against everyone else."
Khalil is the director of relief ministries at Kasr el-Dobara, the largest Protestant church in the Middle East. Since the fall of Mosul and the eviction of its historic Christian community, the Egyptian megachurch has distributed over 2,500 mattresses to both Iraqi Muslims and Christians. More than $300,000 has been raised—primarily from Egyptian Christians—to provide 2,200 families with medicine, a portable stove, and an emergency food package. The church sends a delegation to Iraq every two weeks.
"God is allowing ISIS to expose Islam," said Khalil's fellow pastor, Atef Samy. "They are its true face, showing what Islam is like whenever it comes to power." ...
1