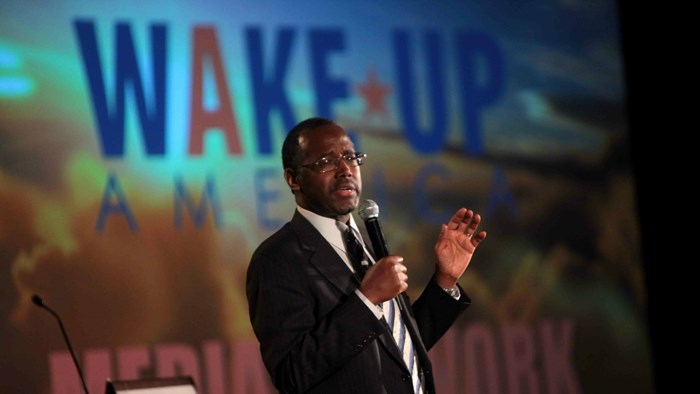 Image: Gage Skidmore / Flickr
Update (May 8):
It's not just young Baptist pastors who are worried about mixing religion and politics when it comes to Ben Carson's campaign for president.
Carson backed out of speaking at a gathering of Southern Baptist pastors recently, after some young pastors objected to his theology and to having a politician speak at their conference. [See previous story below.]
This week, the Seventh-day Adventist Church's North American Division asked its pastors to steer clear of making comments to the media about Carson, a long-time Adventist.
"As church leaders, you may be approached by your local or national media outlets to make comments on Dr. Carson's candidacy, in particular as it relates to his membership in the church," read a statement posted by the Adventist Review.
Instead, the statement, which has since been revised, suggested that pastors refer reporters to the North American Division's office.
Adventists have a long history ...
1