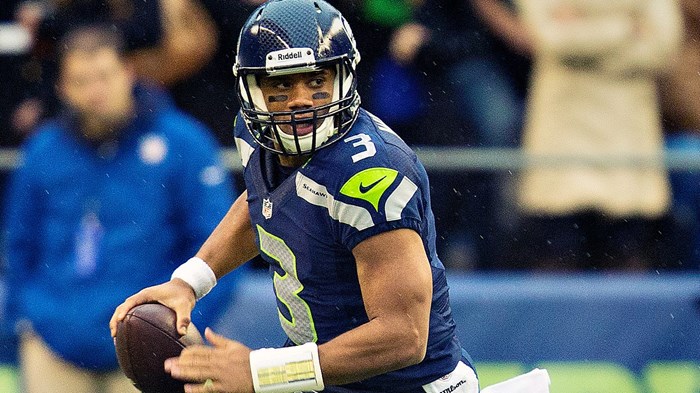 Image: Larry Maurer / Flickr
A majority of Americans—53 percent—believe God rewards faithful athletes with good health and success, up last year's 48 percent, according to a new study from Public Religion Research Institute (PRRI).
Confidence in God's favor rose among every religious group but one. Growing numbers of minority Protestants (68%), Catholics (65%), mainline Protestants (44%), and the unaffiliated (27%) believe that God blesses Christian competitors. The only group whose numbers dipped: white evangelical Protestants, with 60 percent agreeing, down slightly from last year.
One of them is Seattle quarterback Russell Wilson, who threw four interceptions before the Seahawks squeaked out a win against the Green Bay Packers to clinch their Super Bowl berth. "That's God setting it up, to make it so dramatic, so rewarding, so special," the Christian player told Sports Illustrated's TheMMQB.com, later tweeting, "Yesterday wasn't just about the game…. ...
1