(UPDATED) President Obama sings 'Amazing Grace' at Clementa Pinckney funeral.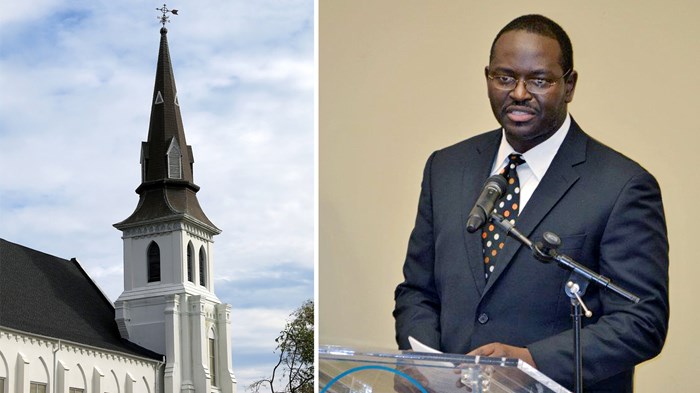 Image: Spencer Means / Flickr and Facebook
Update (June 26): In a eulogy dedicated to his late friend Clementa Pinckney on Friday, President Obama referenced grace 35 times before breaking into an acapella performance of John Newton's famous hymn, "Amazing Grace."
"According to the Christian tradition, grace is not earned. Grace is not merited. It's not something we deserve," Obama told the audience of 5,000 gathered at the College of Charleston arena for the funeral of the former pastor and state senator. "Rather, grace is the free and benevolent favor of God as manifested in the salvation of sinners and the bestowal of blessings." [Full speech]
In light of the Charleston shooting, God has granted grace on Americans by allowing them to see where they had been "blind," said Obama, alluding to the recent call by many of South Carolina's politicians to take down the Confederate flag.
"Removing the flag from this state's capitol…would be ...
1