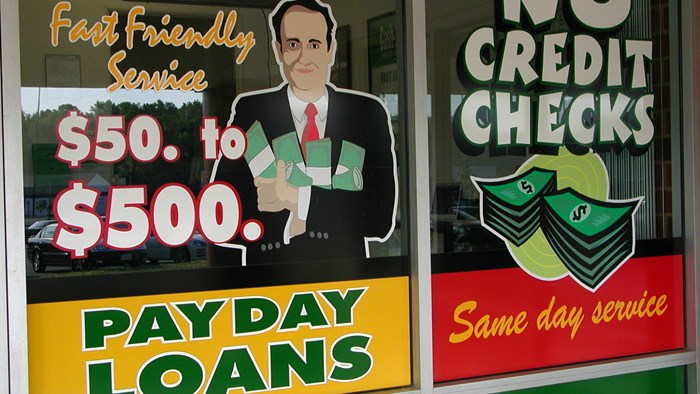 Image: andrewbain/Flickr
Payday lending in South Dakota may become greatly curtailed, thanks to the unlikely friendship between an evangelical pastor and a former Obama campaign official.
Steve Hickey, a state legislator and pastor of The Church at the Gate in Sioux Falls, is an outspoken opponent of same-sex marriage.
Steve Hildebrand, owner of Josiah's Coffee House and Café, is openly gay and served as former deputy national campaign director for President Obama in 2008.
They met, according to a thorough article in The Atlantic, with the following exchange on Twitter, after Hickey made some controversial comments about homosexuality.
"You are becoming a huge joke in this state—huge," Hildebrand tweeted.
"We should have coffee," Hickey replied.
That meeting over coffee led the two Steves to start a ballot initiative that would limit the amount of interest payday lenders can charge. Currently, payday borrowers in South Dakota can pay as much as 574 percent in annual interest ...
1