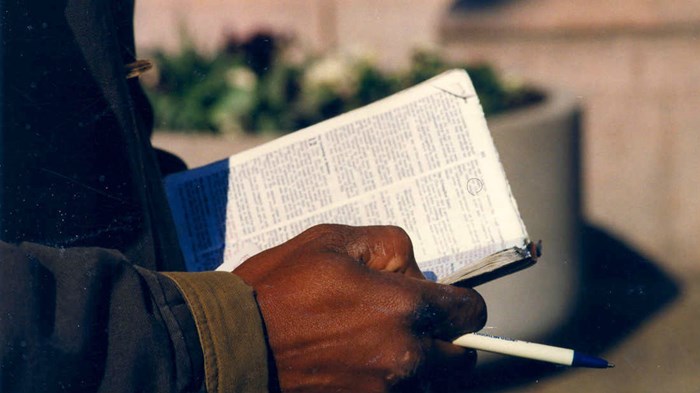 Image: Elvert Barnes/Flickr
Under Pope Francis' leadership, the Catholic Church is looking more, well, Protestant.
That's especially true when it comes to prayer and the Bible.
"It is not for putting on a shelf, but rather to have it at hand," Francis said of the Bible last year. "It is for reading it often, every day, either individually or in groups, husband and wife, parents and children; maybe at night, especially on Sundays. That way, the family can move forward with the light and the power of the Word of God!"
The Vatican has worked to increase scripture distribution under Francis, the American Bible Society (ABS) said. In the last year, according to ABS, the Vatican distributed thousands of copies of the book of Mark in St. Peter's Square. Last week, half a million copies of the book of Luke were handed out during the World Meeting of Families in Philadelphia. And the United States Conference of Catholic Bishops has designated November 15–21 as National ...
1