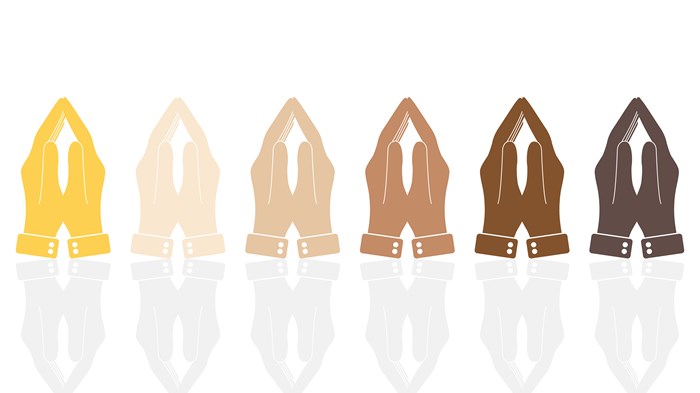 "He who finds a wife finds what is good and receives favor from the Lord."
If you have tweeted this Bible verse (Prov. 18:22, NIV) along with an emoji depicting a specific skin tone, there's an 86 percent chance it had a darker skin tone rather than a lighter one.
It's an example of how Twitter illustrates racial and cultural contrasts in the church. Nothing in the verse itself implies a skin tone, but it appears to resonate more with people who tweet darker-toned emojis.
Last year, the Unicode Consortium, the group that ratifies emojis, approved "skin tone modifiers" for emojis of people and body parts. The default tone for these emojis is usually Simpsons yellow (it varies by platform). But users can optionally set them to one of five tones, from pale to dark.
More than half of the time, people use the default emoji skin tone. Since April 9, 2015, when these tones first arrived on Apple's iOS, people chose a specific tone about 45 percent of the ...
1