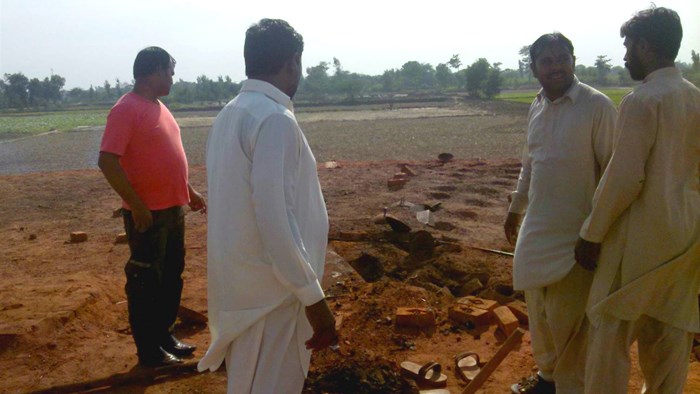 Image: Courtesy of LEAD
Last week, Pakistan sentenced five men to death for the murder of a Christian couple who were burned alive in November 2014 for setting fire to some pages from a Qur'an.
A mob of about 600 people beat to near-death Shahzad Masih, 26, and his five-months-pregnant wife Shama Bibi, 24, for their unintentionally "blasphemous" act two years ago. The couple was then thrown into the large kiln where they worked as bonded laborers.
National outrage over their deaths saw the case moved to the anti-terrorism court. Judge Chaudhry Muhammad Azam imposed a fine of equivalent to US $2,000 to each of the five killers who were convicted of inciting violence and of throwing the couple into the kiln. Another eight men were jailed for two years and fined.
More than 50 people were originally charged under Pakistan's anti-terrorism act for "the use or threat of action … to coerce and intimidate or overawe the Government or the public … or create a sense of fear or insecurity ...
1