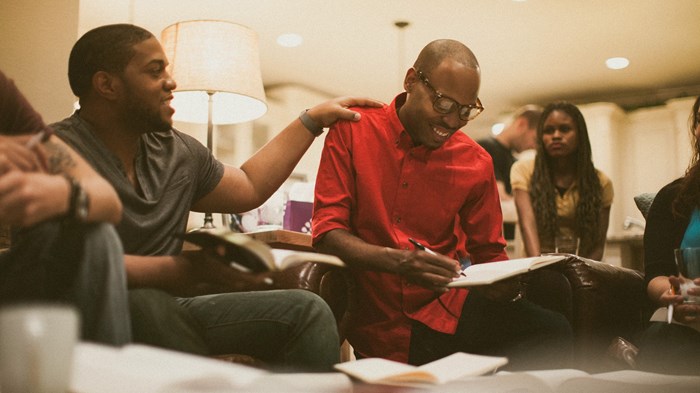 When it comes to spiritual formation and discipleship, African American Christians are in it together.
Black believers are more likely to position their growth in Christ in the context of community and fellowship, while white Christians take a more individualized approach, according to a study released this week from Barna Research.
The survey found that twice as many black Christians as whites were currently being mentored or discipled by a fellow believer (38% vs. 19%). Over a quarter of black Christians also served as mentors themselves, compared to 17 percent of white Christians.
The prevalence of such relationships relates to traditional models of leadership and lineage in African American churches. In an interview with CT about his book Reviving the Black Church, pastor Thabiti Anyabwile described how "most of our pastors were in some kind of apprenticeship in preparation for the ministry. They would sit under another pastor or have a 'spiritual father' who would pour ...
1