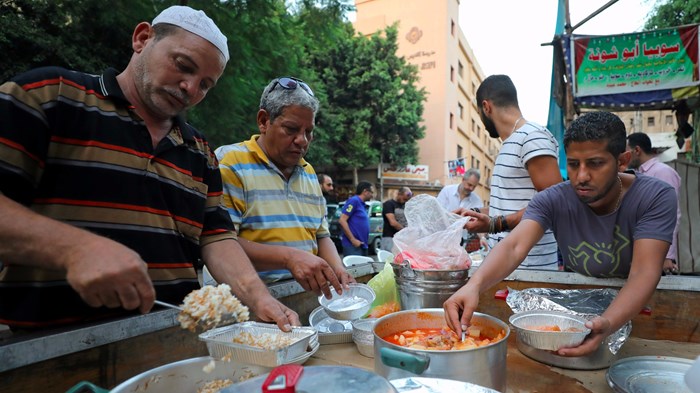 Image: Mohamed Abd El Ghany / Reuters
For most American Christians, Ramadan is a novelty; something heard of, but rarely seen. For Middle Eastern Christians, it is everywhere.
For some, it is an annoyance. The month-long fast from sunrise to sunset can make for a cranky Muslim neighbor. Productivity tends to slow. Religiosity tends to rise.
But for other believers, it is an opportunity.
"The Evangelical Church of Maadi wishes all Egyptians a generous Ramadan," proclaimed the flowery banner hung in the southern Cairo suburb. Such signage is not uncommon (and Muslims also display Merry Christmas wishes for Christians). But saluting "all Egyptians" is a statement.
"I want our brother Muslims to feel that we are one [as Egyptians], and it will make him happy in his heart," said pastor Naseem Fadl. "We both celebrate Ramadan."
Beside the need to have good relations with Muslims, Fadl also emphasized his biblical obligations. "Our faith tells us to love everyone," he said. "And ...
1